42+ Unbothered Quotes For ZEN-Like Peace Of Mind
Our images with Unbothered Quotes are designed to help you feel relaxed and cool in this bad traitor-filled world. Just chill. Everything is fine.
How to be Unbothered
You are often nervous, it is easy to get out of step, are you affected by other people's comments? All this is a sign that there is resistance, rejection or desire for control in you, and that it is the right time to turn to yourself and your spiritual growth.
When you are a highly conscious being, then you know that you are the absolute creator of your life and that nothing is accidental, not even the situation that irritates you so much. I have written about this previously on quotes for mindfulness.
Of course, if you can't avoid getting annoyed, then find an acceptable way to express your nervousness without suppressing it. You are one step ahead if you manage to transform those emotions with your unconditional love.
In Other words, you can be the Unbothered Zen master. Just be hopeful of everything that is in your power and dont look back. Quotes for being hopeful can be a great resource for you.
If you still can't avoid feelings like anger or fear, then the first step is to accept those emotions and become aware of the present moment, and then those feelings should be transformed with unconditional love.
You will be surprised by the effectiveness of this approach and the reaction of other people in the next situation that could throw you out of step. For visualization visit quotes with aesthetic images.
At the beginning, it will be harder for you to react with love, but later you will be amazed by your calmness and you will not notice such things anymore, so in the end it will no longer be a part of your reality.
Only we are responsible for our lives, because we are absolute creators. Everything that irritates us already exists in us and it is high time to face it, to become aware of it and transform it into love.
No bad experiences. Experience is just experience. Going through our filter of beliefs and views on life, the experience gained a certain meaning. Proof of that are two people who assess the same life situation in two different ways. One is desperate and the other sees an opportunity for growth.
Others are our mirror. This means that situations happen to us that only reflect the beliefs from our subconscious, pointing us to what we need to let go of or change in ourselves.
Other people become what you treat them. If you treat them with love and respect, their subconscious will feel it and it is very likely that they will react in the same way as you.
Our soul chooses the lessons it will go through and loves all our feelings whether they are positive or negative. Our soul to this material world to experience it all. Enjoy the process.
Everything that people do or say, they do it mostly for themselves and not for others. The focus is not on you, but on their desire to be right or to be accepted, so don't take anything personally. When you know all this, then it will be much easier for you to heal some wounds in yourself and forgive yourself, but also all others who have hurt you.
Below, you will find our awesome Unbothered quotes. Make a comment if you liked or disliked our post. Also check walk away quotes and share the images if you think they are good.
*If you are using our images on your website, make sure to put a link back to us. THX.
---
Blessed And Unbothered Quotes
Remain unbothered and low-key
---
The less you care, the happier you'll be
---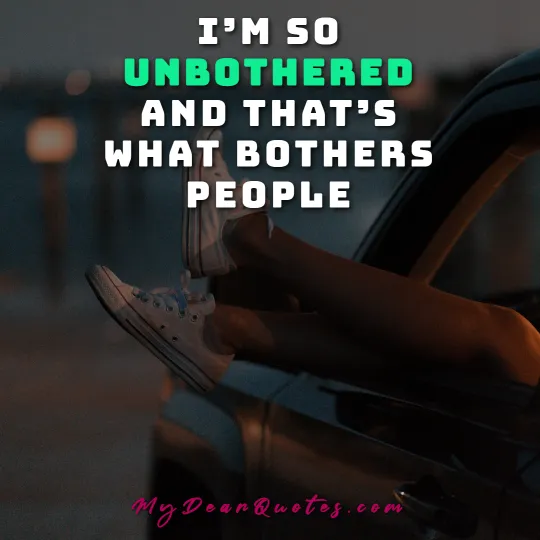 I'm so unbothered and that's what bothers people
---
I act like I'm unbothered, but deep down inside…I'm still unbothered
---
My mind is prettier than my face and my soul outshines them both, I have no worries
---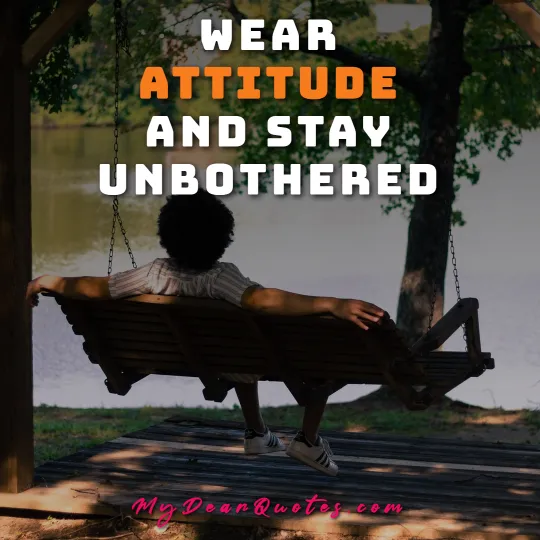 Wear attitude and stay unbothered
---
Be blessed, happy, cute and unbothered
---
Once you get a taste of peace, you'll cut anybody off to keep it
---
I'm always so unbothered and I love it like I'm really out here living my best life
---
I used to wanna protect my name in situations, now I just wanna protect my peace. I let whoever think whatever
---
Unbothered Short Quotes
In the midst of movement and chaos, keep stillness inside of you | Deepak Chopra
---
I enjoy writing alone, naked and unbothered | M.F. Moonzajer
---
Dream as if you'll live forever, live as if you'll die today | James Dean
---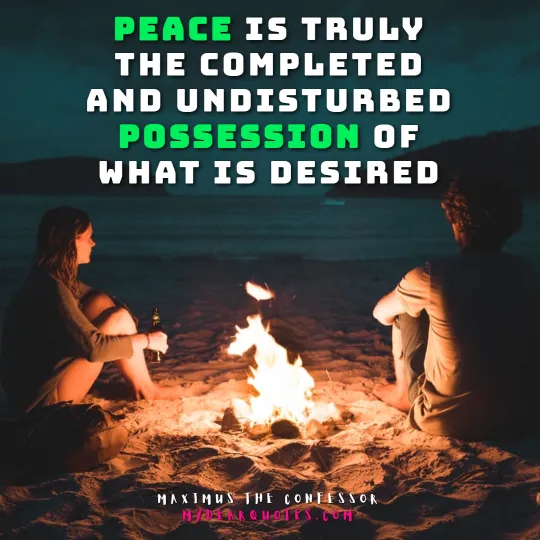 Peace is truly the completed and undisturbed possession of what is desired | Maximus the Confessor
---
The need for forgiveness is an illusion. There is nothing to forgive | Rachel England
---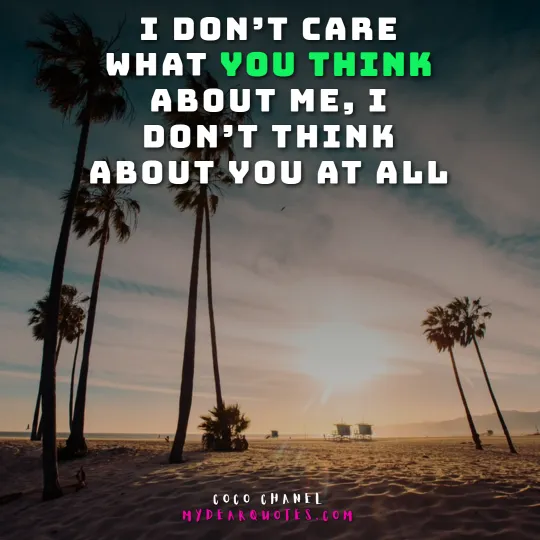 I don't care what you think about me, I don't think about you at all | Coco Chanel
---
Inner peace begins the moment you choose not to allow another person or event to control your emotions | Unknown
---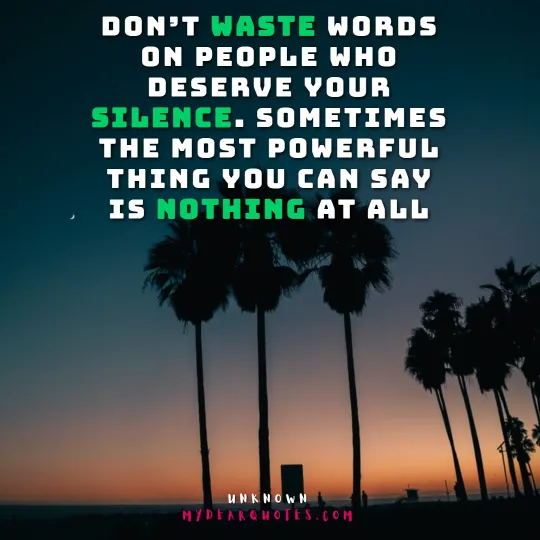 Don't waste words on people who deserve your silence. Sometimes the most powerful thing you can say is nothing at all | Unknown
---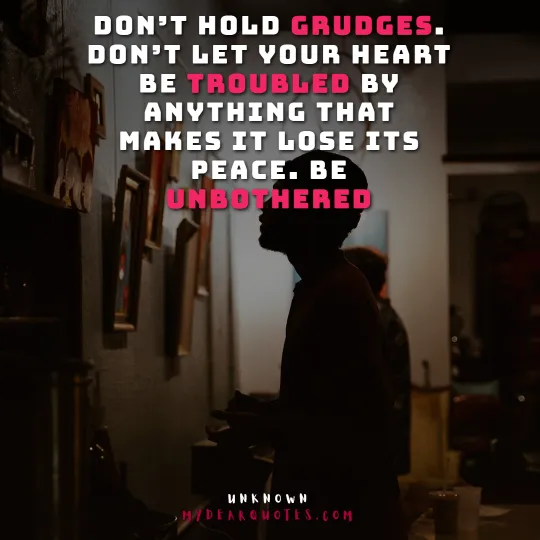 Don't hold grudges. Don't let your heart be troubled by anything that makes it lose its peace. Be unbothered | Unknown
---
Unbothered, moisturized, happy, in my lane, focused, flourishing. I just Rock | Unknown
---
Chill And Relax Phrases And Sayings
I am an unbothered soul. Got that? Now get away from me
---
I am unbothered by your selfish needs. Get a real life
---
Being unbothered is the best medicine out there
---
Sun, beach, drink, me unbothered, and you in an institution. What a movie that would be
---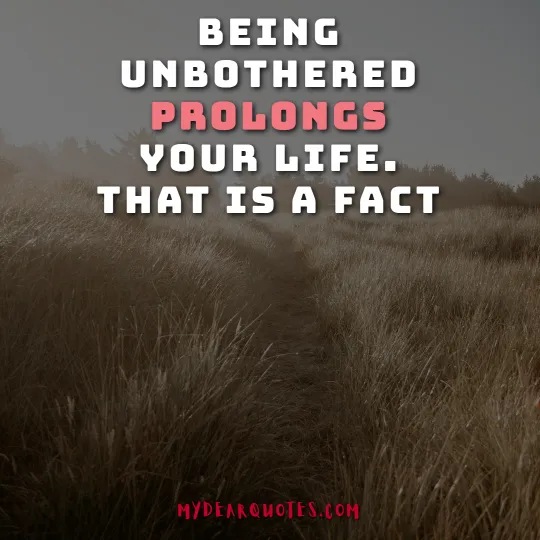 Being unbothered prolongs your life. That is a fact
---
Be healthy and take care of yourself, but be happy with the beautiful things that make you, you | Beyoncé
---
The biggest adventure you can ever take is to live the life of your dreams | Oprah Winfrey
---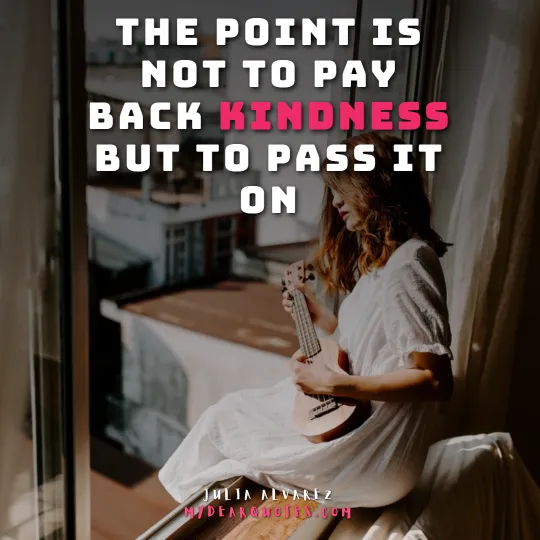 The point is not to pay back kindness but to pass it on | Julia Alvarez
---
If you have only one smile in you give it to the people you love | Maya Angelou
---
Roll with the punches and enjoy every minute of it | Meghan Markle
---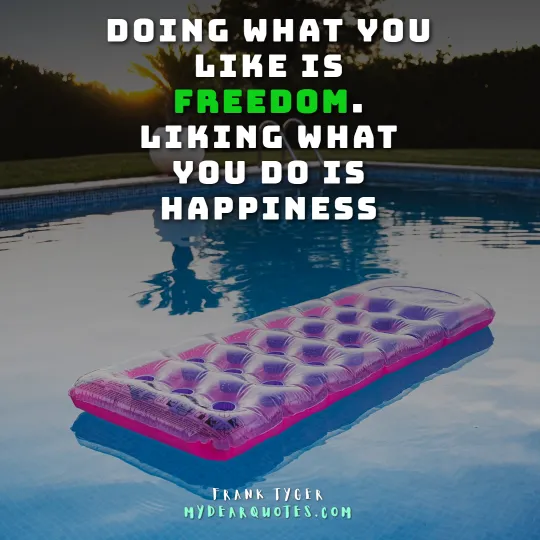 Doing what you like is freedom. Liking what you do is happiness | Frank Tyger
---
Much of the stress that people feel doesn't come from having too much to do. It comes from not finishing what they've started | David Allen
---
There is no such thing as a problem without a gift for you in its hands. You seek problems because you need their gifts | Richard Bach
---
You cannot judge what should bring others joy, and others cannot judge what should bring you joy | Alan Cohen
---
Happiness is not a station you arrive at, but a manner of traveling | Margaret Lee Runbeck
---
Learn to be calm and you will always be happy | Paramahansa Yogananda
---
The thing about meditation is you become more and more you | David Lynch
---
Be here now. Be someplace later. Is that so complicated? | David M. Bader
---
Nowhere can man find a quieter or more untroubled retreat than in his own soul | Marcus Aurelius
---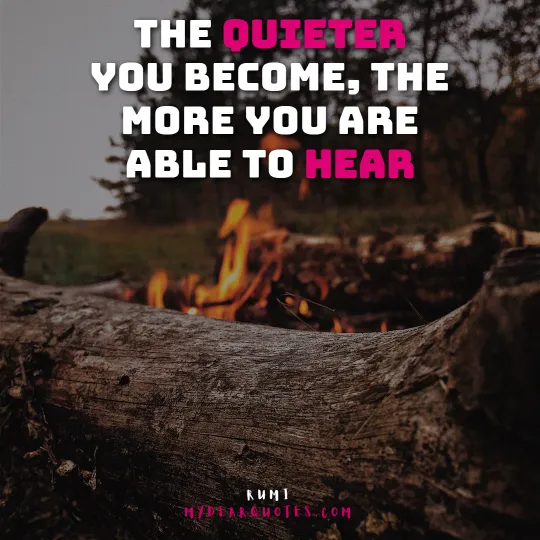 The quieter you become, the more you are able to hear | Rumi
---
Your goal is not to battle with the mind, but to witness the mind | Swami Muktananda
---
To understand the immeasurable, the mind must be extraordinarily quiet, still | Jiddu Krishnamurti
---
Don't forget to share our Unbothered quotes on Social media. Thank you.
---
---