44+ Weight Loss MOTIVATION Quotes [Time For CHANGE]
Today we have weight loss motivation quotes to ignite that spark in you and change your life to a better and healthier life.
Physical activity, although necessary, is often the last thing on many people's minds. The desire to exercise usually occurs at the beginning of the year or summer, but usually such "promises to yourself" are unsuccessful. Read more about this in our keep that same energy quotes section.
Such people generally have a desire to exercise solely for the sake of looking better, and that alone is not enough to adhere to the training routine we have set for ourselves. Exercise should not be your short term goal.
This is one of the most common mistakes that many make in the desire to look better. Exercise and a healthy diet, therefore, are not some short-term diet, but a lifestyle. Exercising doesn't just affect your looks. In addition to physical activity come other benefits. You will have more energy, be less sick, and you can prevent various serious diseases in the long run.
Although very attractive, the knowledge that we will be healthier and look better does not always motivate us as lesson learned quotes do.
On the contrary, it does not have to motivate us at all. But in that case, you need to find motivation elsewhere in yourself. Just as exercise affects our psyche, so does our psyche affect our exercise
Below you will find a compilation of weight loss motivational quotes that will help you start exercising and eating healthy, or if you need another topic, you can always check Hopeful quotes from our quotes selection.
*If you are using our images on your website, make sure to put a link back to us. THX.
---
Weight Loss Inspiration Quotes
The mind is everything. What you think you become | Buddha
---
Eat responsibly. You don't have to be a saint with your food, but you can't eat like every day is thanksgiving either | Brad Pilon
---
The pathway to freedom begins when we face the problem without making excuses for it | Joyce Meyer
---
You are never given a wish without also being given the power to make it true | Richard Bach
---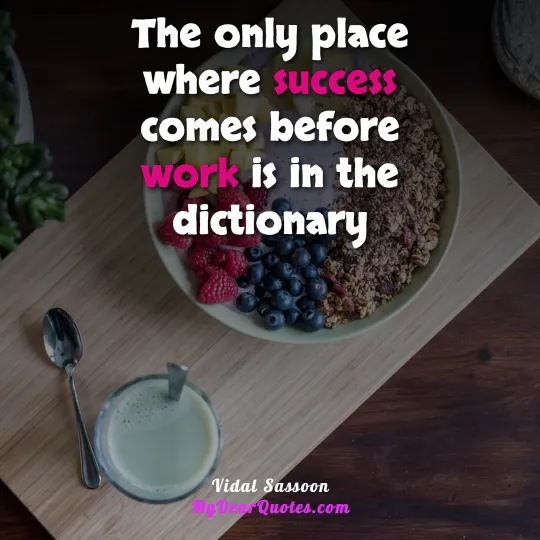 The only place where success comes before work is in the dictionary | Vidal Sassoon
---
Weight loss doesn't begin in the gym with a dumb bell; it starts in your head with a decision | Toni Sorenson
---
Eliminate the mindset of can't — because you can do anything | Tony Horton
---
Make time for it. Just get it done. Nobody ever got strong or got in shape by thinking about it. They did it | Jim Wendler
---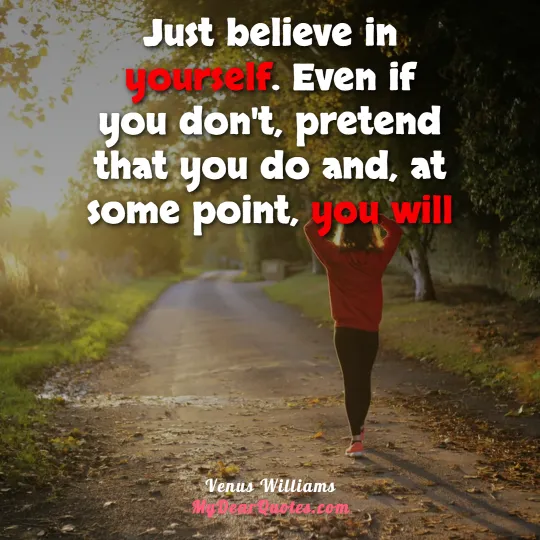 Just believe in yourself. Even if you don't, pretend that you do and, at some point, you will | Venus Williams
---
You didn't gain all your weight in one day; you won't lose it in one day. Be patient with yourself | Jenna Wolfe
---
Motivational Quotes For Weight Loss And Exercise
I don't stop when I'm tired, I stop when I'm DONE
---
The best way to predict your health is to create it
---
Your body hears everything your mind says. Keep going. You can do it
---
If you still look good at the end of your workout…you didn't work hard enough
---
Marathon runners don't worry about the conditions, they just run anyway
---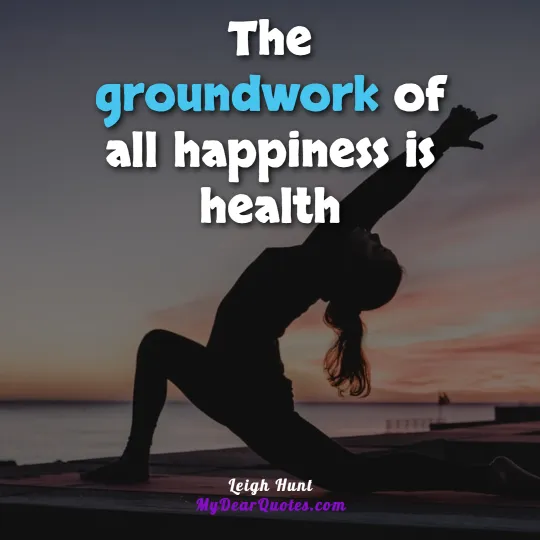 The groundwork of all happiness is health | Leigh Hunt
---
Don't work out because you hate your body — work out because you love it | Unknown
---
Strength does not come from what you can do. It comes from overcoming the things you once thought you couldn't | Nikki Rogers
---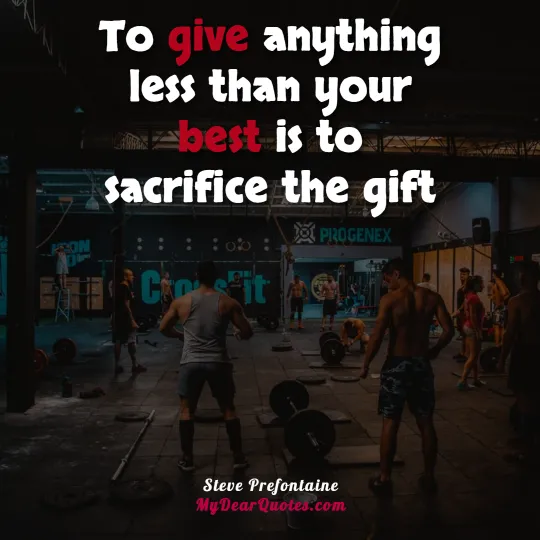 To give anything less than your best is to sacrifice the gift | Steve Prefontaine
---
Some people want it to happen. Some wish it would happen. Others make it happen | Michael Jordan
---
Captions With Images For Losing Weight
I decided to not let others' opinions and expectations get in the way of my own personal timeline | Kate Upton
---
When you have a clear vision of your goal, it's easier to take the first step toward it | L.L. Cool J.
---
If something stands between you and your success, move it. Never be denied | Dwayne "The Rock" Johnson
---
The hard days are what make you stronger | Aly Raisman
---
Dropped 40 pounds over the last year no supplements just training n hard work YOU CAN DO IT 2 | Jay Pharaoh
---
Winning and losing isn't everything. Sometimes, the journey is just as important as the outcome | Alex Morgan
---
It's never too late to change old habits | Florence Griffith Joyner
---
It's okay to struggle, but it's not okay to give up on yourself or your dreams | Gabe Grunewald
---
It's not about perfect. It's about effort. And when you bring that effort every single day, that's where transformation happens | Jillian Michaels
---
I've worked too hard and too long to let anything stand in the way of my goals | Mia Hamm
---
Gym Inspiring Sayings With Images
Being challenged in life is inevitable. Being defeated is optional
---
It's not about having time. It's about making time
---
Don't compare yourself to others. Compare yourself to the person from yesterday
---
Eat for the body you want. Not for the body you have
---
Your desire to change must be greater than your desire to stay the same
---
You aren't fat. You have fat. Fat does not define you
---
Eliminate the mindset of can't — because you can do anything
---
If you don't do what's best for your body, you're the one who comes up on the short end | Julius Erving
---
Rule One is never quit. Rule Two is refer to Rule One. Cake happens, but as long as you remember those rules, you'll be OK | Jaimie, WW Leader
---
If you get up one more time than you fall, you will make it through | Chinese Proverb
---
On the other side of your workout is the body and health you want
---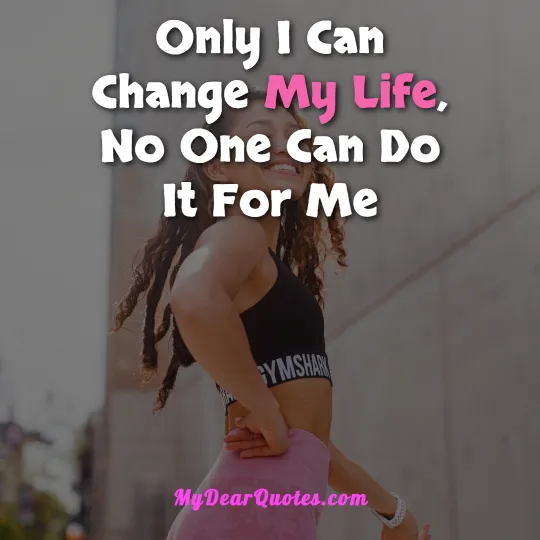 Only I Can Change My Life, No One Can Do It For Me
---
A Goal Without A Plan Is Just A Wish
---
Food, Like Your Money, Should Be Working For You
---
Hit that share button if you liked our Weight Loss Motivation Quotes.
---
---