Shareable ROBERT CALIFORNIA Quotes
We have a collection of Robert California Quotes from the Office. Every line has custom Image that you can use for Social sharing.
Although his time on The Office was short, Robert California had a strange impact on the show. But can you say you remember these details about him? We have Yung Pueblo Quotes that have similar topic to this post.
Many consider Robert California to be one of the weaker characters of The Office, and it's easy to see why. The Office has been on very shaky ground ever since Michael Scott came out, and most people didn't really have the same level of enjoyment with James Spader's character. More on Wayne Dyer Quotes with shareable images.
The act of playing a dramatic actor on a comedy show was already crazy as it was, and the character was quickly shuffled to ensure a smoother flow for last season.
That said, Robert California wasn't a complete disaster—in fact, there are still a few notable moments involving this character that have become legendary in The Office history.
Regardless of what most people might feel, there's still no denying the fact that Robert California was a well-written character – with a few exceptions. Check Tony Robbins Quotes for extra daily motivational quotes.
That being said, it is time for you to check the best quotes from Robert California. Let`s start.
*If you are using our images on your website, make sure to put a link back to us. THX.
---
Robert California Quotes From The Office
There is only sex. Everything is sex
---
Do I look like someone who would waste my own time?
---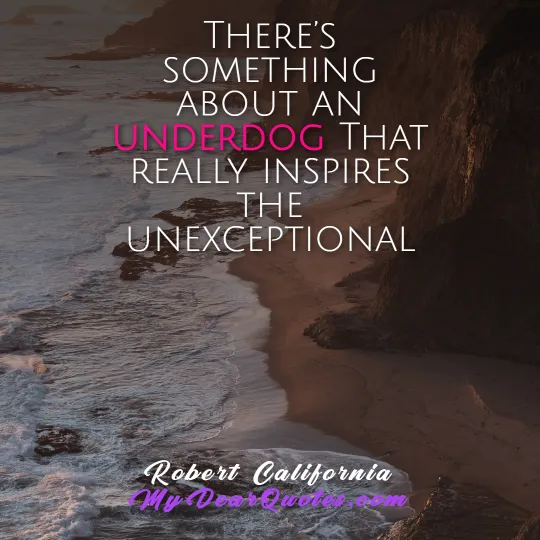 There's something about an underdog That really inspires the unexceptional
---
That was your choice, not mine. The fallacy is That It is up to the steamroller. It is up to the object…
---
Hey, my friend, trust me. This is For the best. I never understood That corporate mess
---
That business can't attract anyone. It's awful up there. Those people seem like they're in prison, waiting out life sentences
---
You read my notebook? And photo-copied it? And distributed it?
---
Our Favorite Names, Silly Made-Up Names, Normal Names Said In A Silly Voice. Wouldn't That Be Nice?
---
Jim, What Does Your Daughter Think Of The Street?
---
I Am So Tired Of The Black Eyed Peas
Quotes From The Office
They Never Have Improved On The Oreo, Have They?
---
I'm The Effing Lizard King
---
Well, I will not be blackmailed by some ineffectual, privileged, effete, soft-penised debutante. You wanna start a street fight with me, bring it on
---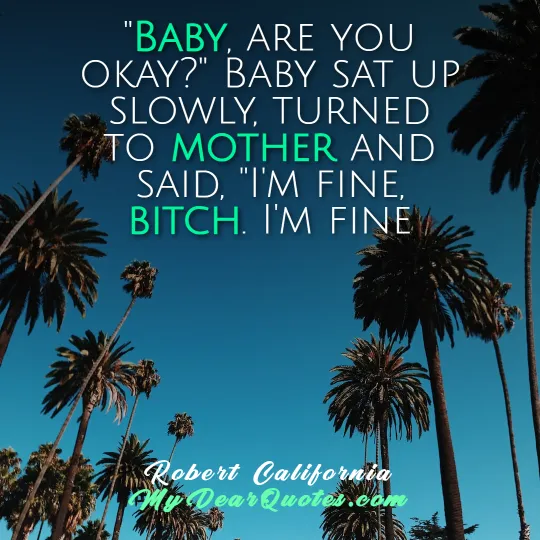 "Baby, are you okay?" Baby sat up slowly, turned to mother and said, "I'm fine, bitch. I'm fine
---
When I put in the screening room, I bought three movies: Caligula, Last Tango in Paris, and Emmanuelle 2
---
Don't be a fool. He wants respect. He wants love. He wants to be younger. He wants to be attractive. There is no such thing as a product. Don't ever think there is
---
You see, i sit across from a man. I just love him as this character
---
In four seconds my wife is going to be coming through that door. I told her she could work here. Under no circumstances can that be allowed to happen
---
Good. It seems like you have this under control. So I'll just duck out and run the company for a while
---
Are you telling me that there's no one in this entire office that could use an extra pair of hands?
---
If you liked these funny Robert California Quotes, smash that share button. Thank you.
---
---