30+ Michael Jordan Inspirational Quotes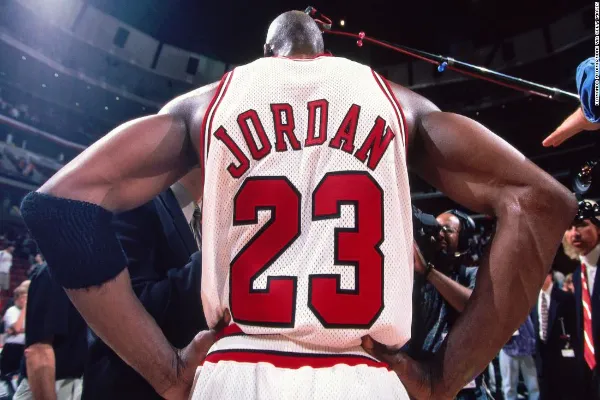 We Have Michael Jordan Inspirational Quotes From The Greatest Basketball Player That Ever Lived. Be Inspired And Motivated Today With Our Selection Of Quotes.
This man is my inspiration and one of the reasons why I am in love with basketball and why it is one of my favorite sports, which I watch with great pleasure. If you are more into Baseball, visit quotes from Babe Ruth and be inspired by the best player that sport have seen.
Michael spent 15 full seasons in the NBA and scored over 30.12 points per game in the regular season. He won 6 NBA championships with the Chicago Bulls, was named the top scorer 10 times, and the league's most useful player 5 times.
He is originally from Brooklyn and played baseball as a teenager. When he tried to join the basketball team, he was initially rejected on the grounds that he did not have enough talent. This did not discourage him from persevering in his dreams.
Much is known about his skills on the field, but Michael is much more than just another successful athlete. He is the idol of the young generation, the star of Nike, a constant inspiration to all people who are in trouble, to all whose dreams are shattered every day, and to those who do not give up but choose the path that is less often followed. A path on which giving up is not an option.
*If you are using our images on your website, make sure to put a link back to us. THX.
---
Michael Jordan Motivational Quotes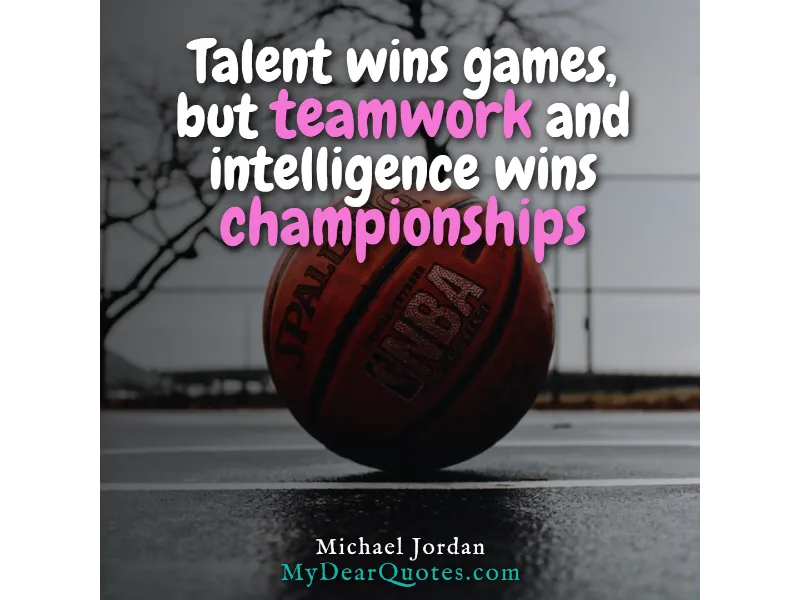 Talent wins games, but teamwork and intelligence wins championships
---
Some people want it to happen, some wish it would happen, and others make it happen
---
I've never lost a game I just ran out of time
---
Never say never, because limits, like fears, are often just an illusion
---
If you do the work you get rewarded. There are no shortcuts in life
---
I can accept failure, everyone fails at something. But I can't accept not trying
---
You must expect great things of yourself before you can do them
---
I've failed over and over and over again in my life and that is why I succeed
---
Michael Jordan Inspirational Phrases
---
I'm not out there sweating for three hours every day just to find out what it feels like to sweat
---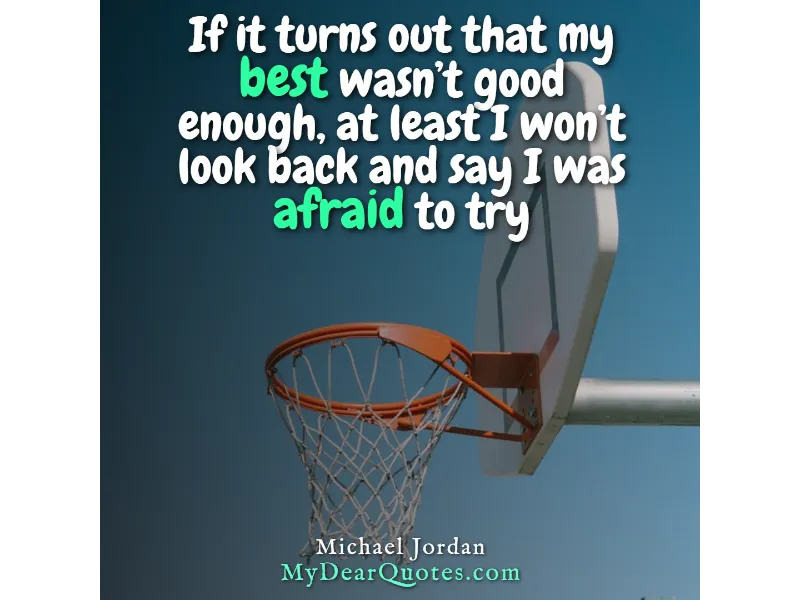 If it turns out that my best wasn't good enough, at least I won't look back and say I was afraid to try
---
The best evaluation I can make of a player is to look in his eyes and see how scared they are
---
There is no such thing as a perfect basketball player, and I don't believe there is only one greatest player either
---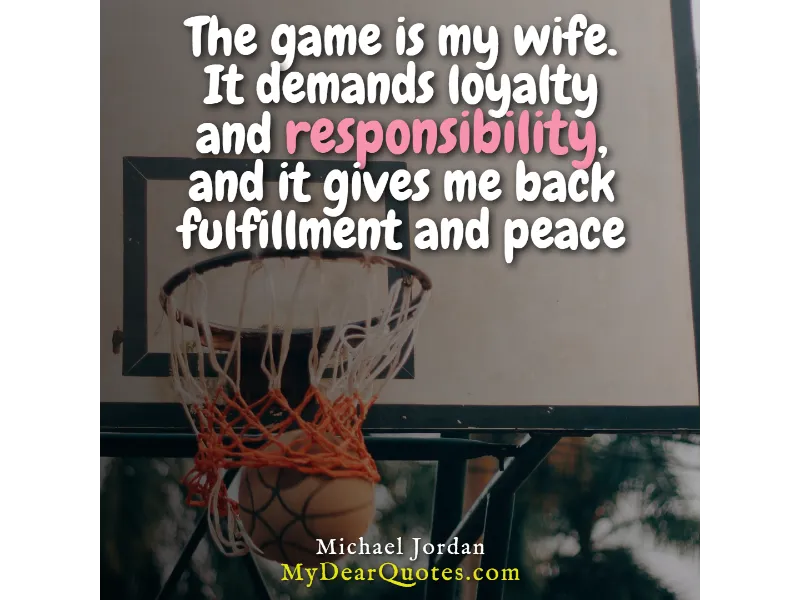 The game is my wife. It demands loyalty and responsibility, and it gives me back fulfillment and peace
---
Sometimes you need to get hit in the head to realize that you're in a fight
---
My heroes are and were my parents. I can't see having anyone else as my heroes
---
Jordan Inspirational Quotes
---
Champions do not become champions when they win an event, but in the hours, weeks, and months, and years they spend preparing for it
---
Learning's a gift, even when pain is your teacher
---
You have competition every day because you set such high standards for yourself that you have to go out every day and live up to that
---
Don't let them drag you down by rumors, just go with what you believe in
---
I realized that if I was going to achieve anything in life I had to be aggressive. I had to get out there and go for it
---
I know fear is an obstacle for some people, but it is an illusion to me. Failure always made me try harder next time
---
Failure makes me work even harder
---
Motivational Basketball Sayings
---
The basketball court for me, during a game, is the most peaceful place I can imagine
---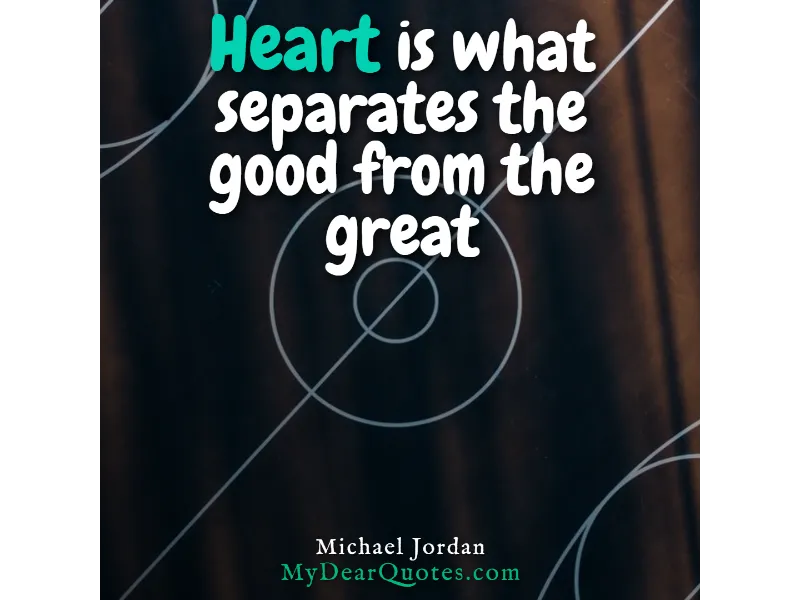 Heart is what separates the good from the great
---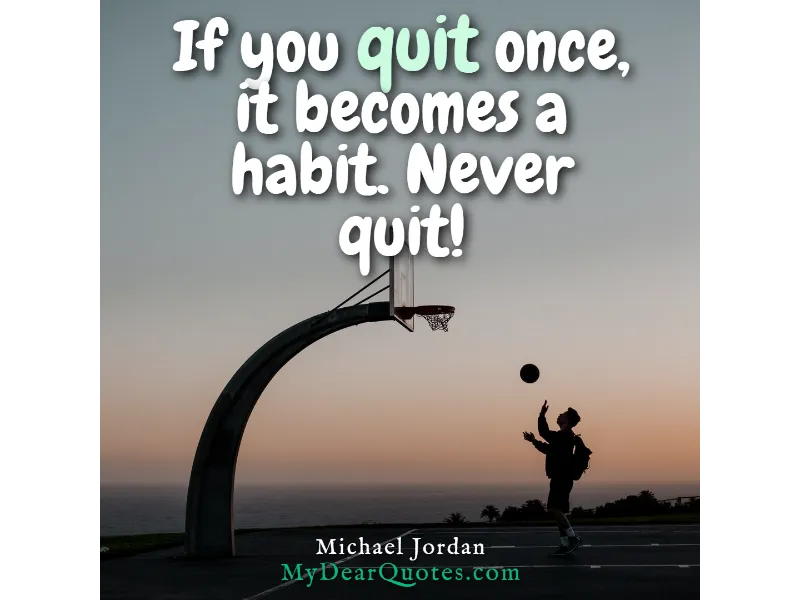 If you quit once, it becomes a habit. Never quit!
---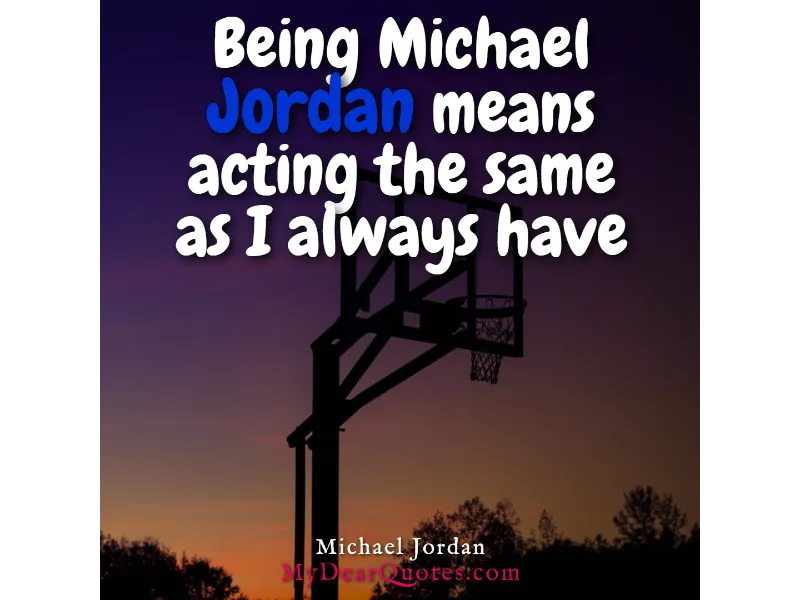 Being Michael Jordan means acting the same as I always have
---
I believe greatness is an evolutionary process that changes and evolves era to era
---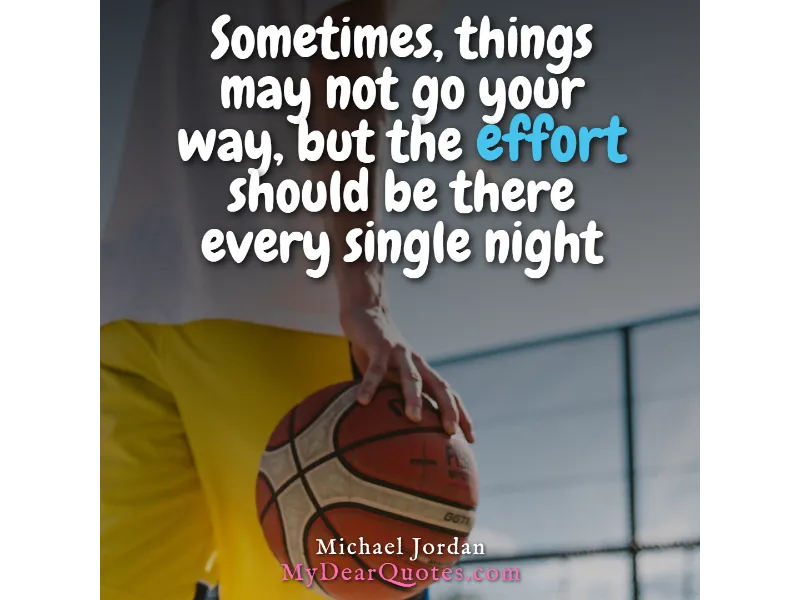 Sometimes, things may not go your way, but the effort should be there every single night
---
There is no 'I' in team but there is in win
---
If you accept the expectations of others, especially negative ones, then you never will change the outcome
---
He could accept defeat, But hated "Not Trying"
Michael has repeatedly emphasized how he can accept defeat, but that he cannot understand people who do not work hard. Failure is something we should not deal with too many emotions and analyze too much. And most people do just that. More motivational sayings on Autumn Calabrese Quotes with image gallery.
For many, failure is the end of the world, and then instead of continuing when it happens, they spend more time whining about "the spoiled milk". If we spend too much time like that, not only will we feel bad, but we will be full of negative energy, which certainly cannot be good for future success.
He believed in things that seemed impossible on the first ball, he expected more from himself than from the others and more than the others expected from him. He said that for success, it is necessary to get rid of the need for others to constantly support you.
That you should not try to fit in with someone's expectations, but that you should exclusively meet your expectations. At any time, regardless of the consequences. You need to know who you are, what you are, what you want, and what you are going for.
Push the share button if you liked our Michael Jordan Inspirational Quotes.
---
---