30+ Flowers BLOOMING Quotes And IMAGES
Quotes About Flowers Blooming To Improve Your Mood And Inspire You To Have A Beautiful And Blooming Day. These Quotes And Sayings Are From Some Of The Most Influential People On Earth. Also, All Of the Images Are Shareable So Don't Forget To Spread The Word. Find similar sayings on quotes about mountains.
*If you are using our images on your website, make sure to put a link back to us. THX.
Blooming Flowers Inspirational Quotes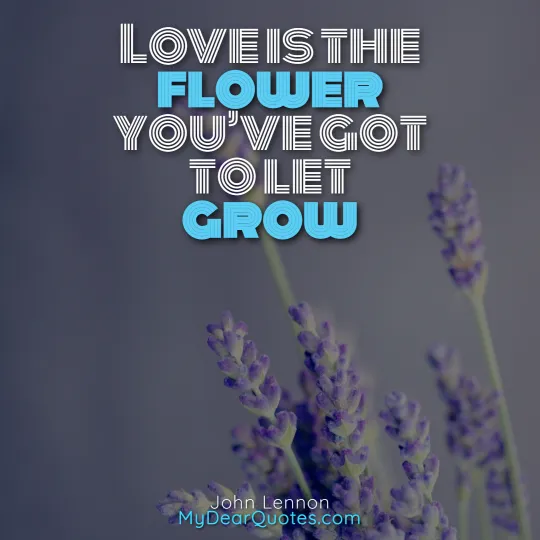 Love is the flower you've got to let grow | John Lennon
---
Take time to smell the roses | Proverb
---
Life is the flower for which love is the honey | Victor Hugo
---
If you tend to a flower, it will bloom, no matter how many weeds surround it | Matshona Dhliwayo
---
If we could see the miracle of a single flower clearly our whole life would change | Buddha
---
A flower does not use words to announce its arrival to the world; it just blooms | Matshona Dhliwayo
---
There are always flowers for those who want to see them | Henri Matisse
---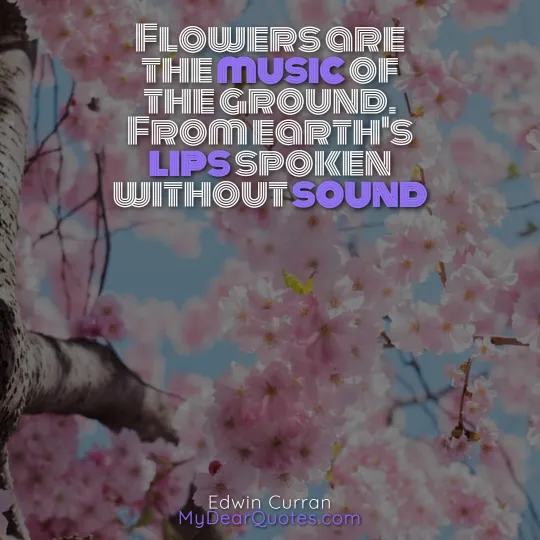 Flowers are the music of the ground. From earth's lips spoken without sound | Edwin Curran
---
Flowers In Bloom Quotes
---
Minds are like flowers; they open only when the time is right | Stephen Richards
---
A flower cannot blossom without sunshine, and man cannot live without love | Max Muller
---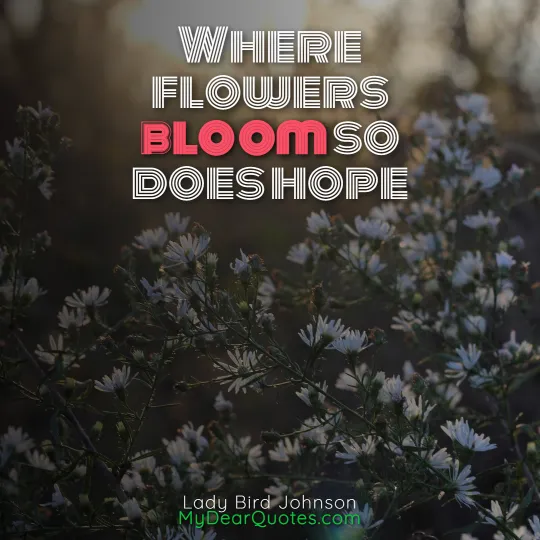 Where flowers bloom so does hope | Lady Bird Johnson
---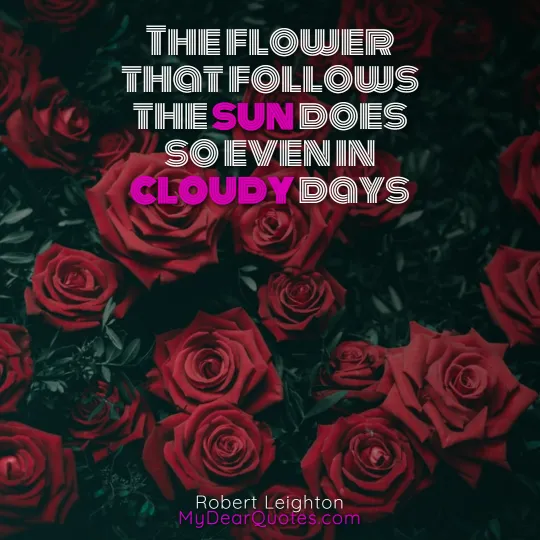 The flower that follows the sun does so even in cloudy days | Robert Leighton
---
Flowers don't tell, they show | Stephanie Skeem
---
Every flower is a soul blossoming in nature | Gerard De Nerval
---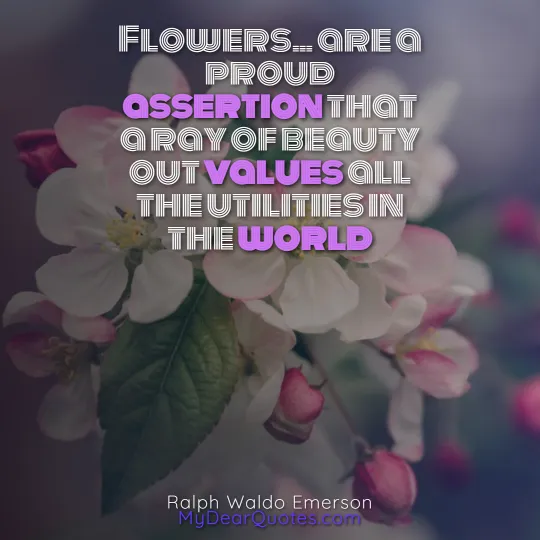 Flowers… are a proud assertion that a ray of beauty out values all the utilities in the world | Ralph Waldo Emerson
---
Bloom Like A Flower Quotes
---
Every flower blooms at its own pace | Suzy Kassem
---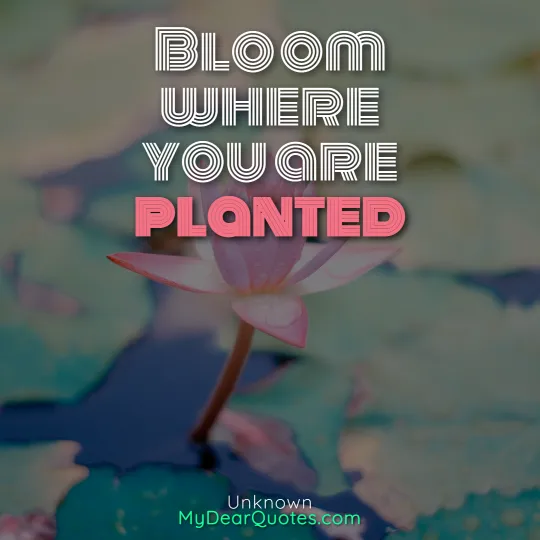 Bloom where you are planted | Unknown
---
Flowers whisper 'Beauty!' to the world, even as they fade, wilt, fall | Dr. SunWolf
---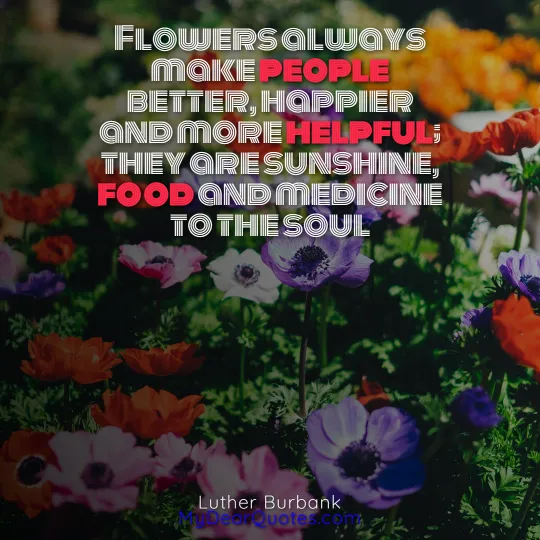 Flowers always make people better, happier and more helpful; they are sunshine, food and medicine to the soul | Luther Burbank
---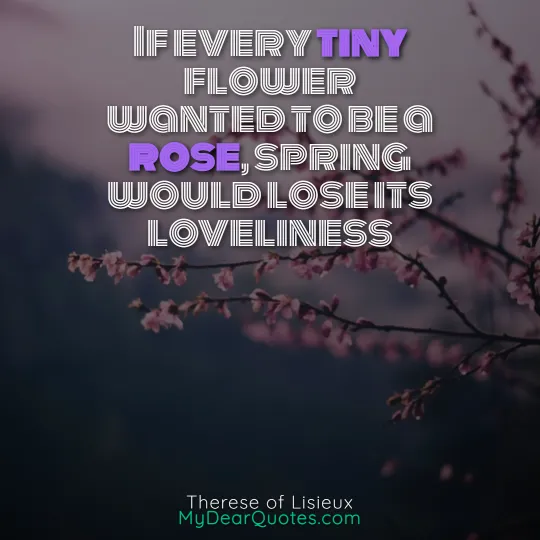 If every tiny flower wanted to be a rose, spring would lose its loveliness | Therese of Lisieux
---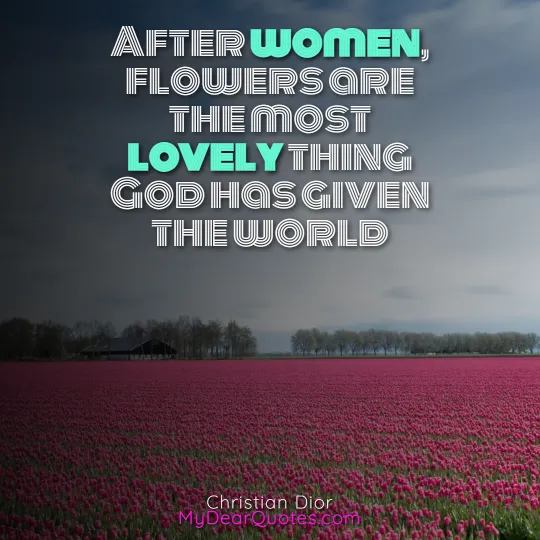 After women, flowers are the most lovely thing God has given the world | Christian Dior
---
To plant a garden is to believe in tomorrow | Audrey Hepburn
---
More Blooming Phrases For You
---
Don't let the tall weeds cast a shadow on the beautiful flowers in your garden | Steve Maraboli
---
Don't wait for someone to bring you flowers. Plant your own garden and decorate your own soul | Luther Burbank
---
Even the tiniest of flowers can have the toughest roots | Shannon Mullen
---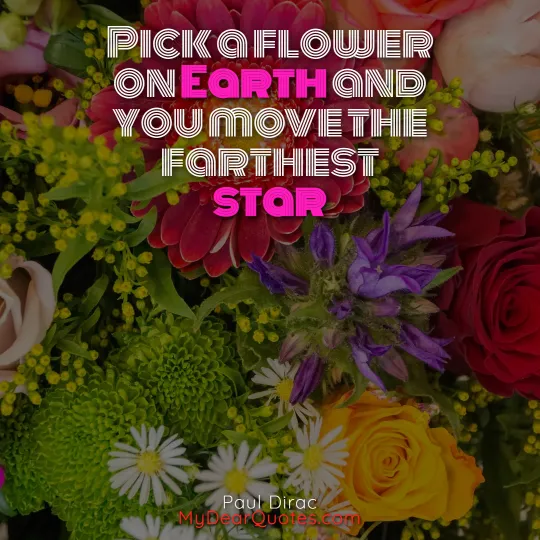 Pick a flower on Earth and you move the farthest star | Paul Dirac
---
When the flower blooms, the bees come uninvited | Ramakrishna
---
A woman should be like a single flower, not a whole bouquet | Anna Held
---
Even if the flower is no more, still, the fragrance can be | Jaggi Vasudev
---
The flower in the vase smiles, but no longer laughs | Malcolm de Chazal
---

Why Are Flower Good For Your Body And Mind
Flowers attract our senses with a multitude of shapes, colors, and scents. As our companion, he has been with us since ancient times, both in important life moments and every day. The most beautiful flower does not exist, each one stands out with its uniqueness and carries a certain meaning.
Flowers Improve Life Quality
In addition to natural habitats, we surround ourselves with flower species in the living space, the arrangement of which is almost unthinkable without it. But flowers have a much bigger role than aesthetic ones because they positively affect the quality of our lives. More sayings on Masonic Quotes.
People enjoy flowers, as one of the most beautiful creations of nature, in different ways. Those who cultivate it are sure that the love between man and flowers is mutual, they nurture it and pay attention to it, and it rewards them with its beauty.
The Language Of Flowers Or Floriography
Giving flowers is much more than just a gift and a sign of attention that we give to another. Each flower has a certain symbolism with which a message or feeling can be conveyed, but not only beautiful but also such as hatred, mistrust, anger. The need for people to express thoughts and feelings discreetly, without words, is the language of flowers or floriography.
At the beginning of the 20th century, knowledge of the language of flowers was considered a part of general culture.
Almost every nation and every region has its own language of flowers, and therefore the way of expressing messages and feelings through flowers. But it is often the case that there are several, sometimes completely opposite interpretations for one flower. The language of flowers itself undergoes changes and changes over time, as a result of the intertwining and penetration of different cultures, customs, and trends.
Symbolism Depends On Type And Color
Although messages and feelings can be exchanged in different ways today, flowers are still a unique and unsurpassed means of communication on certain occasions. Each type of flower in combination with the color determines its symbolism in more detail. A bouquet composed of several types of colorful flowers can tell a whole story. If you are in a mood for sports, visit Basketball Quotes and share the images.
White is a symbol of purity, peace, innocence, respect.
Yellow flowers encourage a feeling of happiness and friendship.
Orange represents energy, warmth, and desire for life.
Red flowers are a symbol of strength, courage, passion, lust.
Pink describes youth, happiness, and enjoyment.
Purple indicates dignity, pride, admiration.
Blue has a calming effect.
Green flowers symbolize health and regeneration.
We hope you liked our Flowers Blooming Quotes. If you did, share some of them on social media.
---
---