7 Blessings Of TITHING With IMAGES
Spiritual 7 Blessings Of Tithing With Images In Which God Tells The Hosts To Test Him And What Will Happen If They Do.
*If you are using our images on your website, make sure to put a link back to us. THX.
7 Blessings Of Tithing
I will not open for you the windows of heaven
God says that the door is open for everybody who obeys him. And those who wouldn't face eternal damnation.
---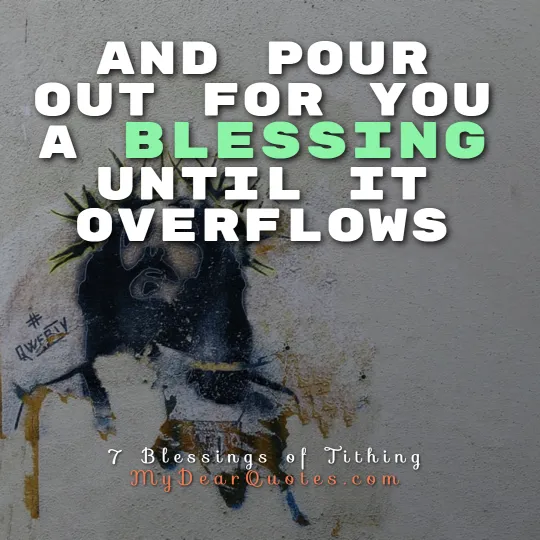 And pour out for you a blessing until it overflows
Rather than make something Dramatical, God promises blessings that cannot be stoped or understood.
---
Then I will rebuke the devourer for you
This is a referral to your enemies. The Lord promises to destroy your enemies if you obey his Divine might.
---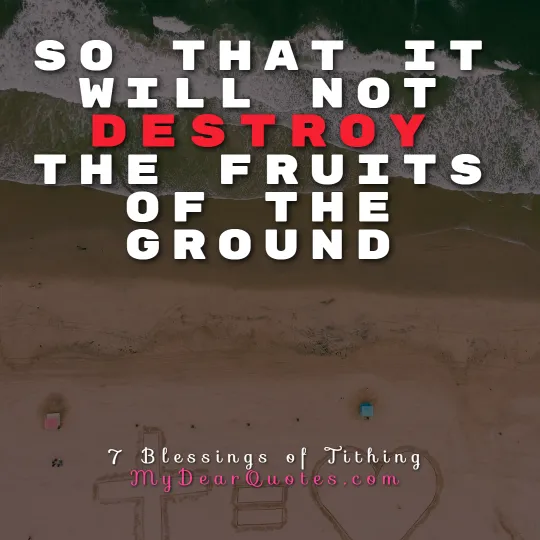 So that it will not destroy the fruits of the ground
After God destroys your enemy, they would not be able to steal your financial wealth. This fruit basically means money that will stand with you if you obey.
---
Nor will your vine in the field cast its grapes
This time, God blesses your property and family. He in his all Might know that money alone won't buy you peace and prosperity. That is why he will bless your farm with a great harvest, he will keep your family healthy and your enemies far away from you.
---
All the nations will call you blessed
You will be blessed, so all of the nations and religions will respect and appreciate you. The power of God is divine, and you will be the Witness.
---
For you shall be a delightful land
Delightful means desired. He will use you to spread the word. After everybody obeys, they too will live in your wonderland.
What does the bible say about Tithe
Tithing is an area in which many Christians have problems. Many churches pay too much attention to tithing. At the same time, many Christians refuse to obey the Bible's urge to offer a gift to the Lord. Tithing / giving a gift is intended to bring joy to the giver – to be for his blessing. Unfortunately, this is very rare in churches today. More on Friday Blessings with images.
Nowhere in the New Testament does it say what percentage of the income should be set aside. It is only said that it should be according to the reception of man. (I Corinthians 16: 2). Source: Good Morning Blessings.
The church accepted the Old Testament 10% as the "recommended minimum," to be given by Christians. But the Christian should not feel obligated to always give tithing. He should give if he has the opportunity – according to "his income".
This means that sometimes more than a tenth should be given and sometimes less. It all depends on the capabilities of the Christian, as well as the needs of the church. Every Christian should pray earnestly and ask God for wisdom on whether to give tithes or gifts and how much to give. (James 1: 5) "Let every man give as he ought in his heart, not grievously, nor under compulsion, for God loves a cheerful giver" (II Corinthians 9: 7). More info on Have a blessed day.
These were the 7 blessings of tithing. I hope you understand the point and concept of these tithes. You can spread the word easily on Social Media. All of the pictures are shareable. Hover on them and you will get a share option. Thank You.
---
---