Have A Blessed Day [Stunning Images]
Have a blessed day quotes with beautiful images to lift your spirit and feel blessed all day. Feel free to share our images on social media.
We need people who will adopt the habit of constantly giving blessings. While we are attacked on all sides by evil desires and words, soaked in destruction and darkness, we need those who pray and stand before God like a lamp, so that every man in that light can find the way to God, the way to true happiness.
*If you are using our images on your website, make sure to put a link back to us. THX.
---
Good Morning Have A Blessed Day
Another great morning to turn into an amazing day. We Wish You Luck
---
A blessing for special moments that will turn this morning into a wonderful day
---
May sunshine fill your heart this morning. Have a Blessed Day, Tiger
---
You bring sunshine to others and for that we are glad. We are wishing you Good Morning and happy day
---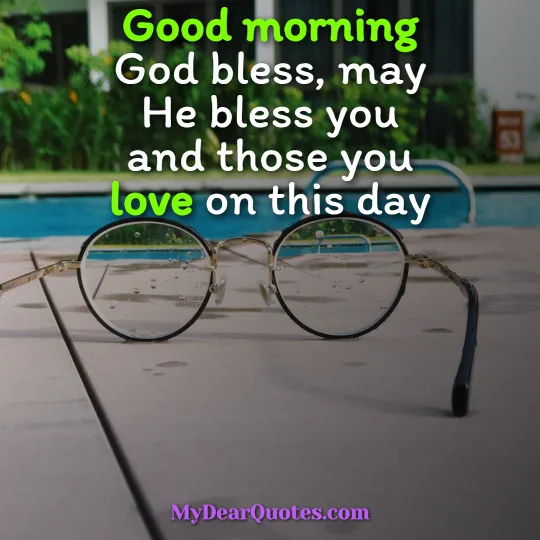 Good morning God bless, may He bless you and those you love on this day
---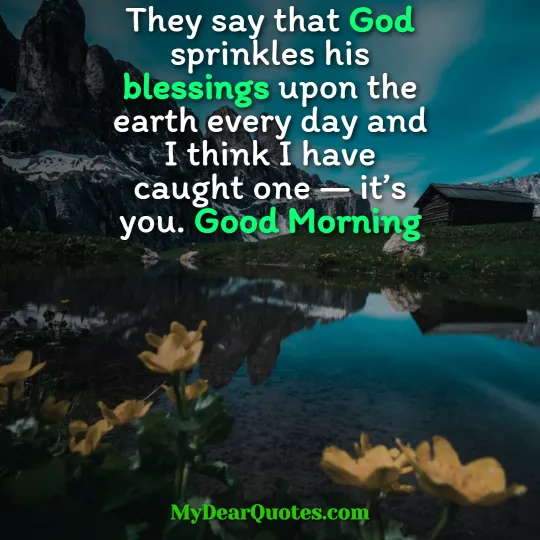 They say that God sprinkles his blessings upon the earth every day and I think I have caught one — it's you. Good Morning
---
God's guidance is like a small lamp in a dark forest… Doesn't show everything at once… But gives enough light for the next step to be safe. Blessed Morning To You
---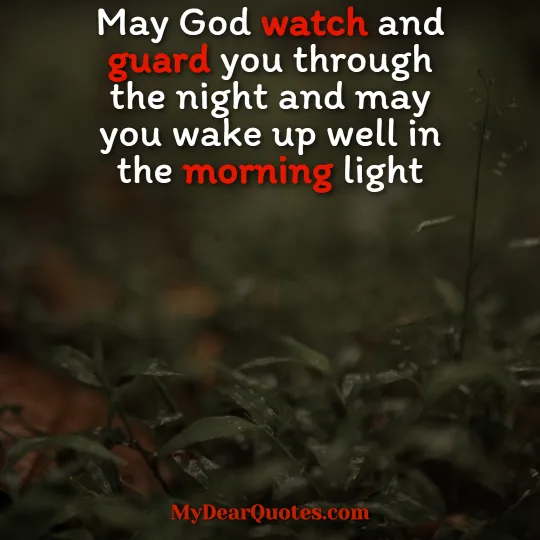 May God watch and guard you through the night and may you wake up well in the morning light
---
God always leads us to where we need to be, not where we want to be. Blessed morning to you
---
The world is new to us every morning. This is God's gift and every man should believe he is reborn each day
---
Have A Wonderful Day Lines
---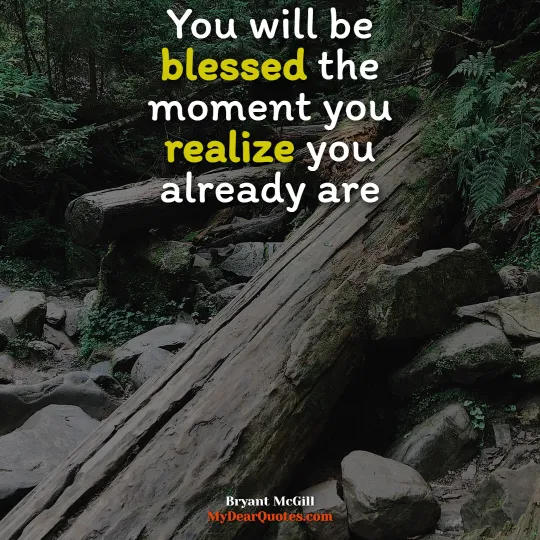 You will be blessed the moment you realize you already are | Bryant McGill
---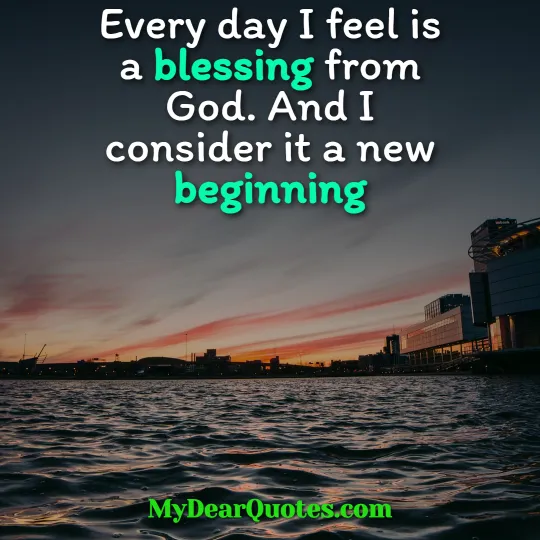 Every day I feel is a blessing from God. And I consider it a new beginning. Yeah, everything is beautiful
---
Blessings sometimes show up in unrecognizable disguises | Janette Oke
---
I'm too grateful to be hateful. I am too blessed to be stressed | El DeBarge
---
I have never had to face anything that could overwhelm the native optimism and stubborn perseverance I was blessed with | Sonia Sotomayor
---
May you feel the love of God in your day. Have a blessed day
---
May your life be filled with more blessings than you can count
May You Have A Blessed Day
---
May our lives continue to be showered with God's amazing blessing
---
May you be blessed with a smile on your face and laughter for your day
---
Find time to thank God for all the blessings you receive on a day to day basis
---
The unthankful heart discovers no mercies; but the thankful heart will find, in every hour, some heavenly blessings | Henry Ward Beecher
---
A contented mind is the greatest blessing a man can enjoy in this world | Joseph Addison
---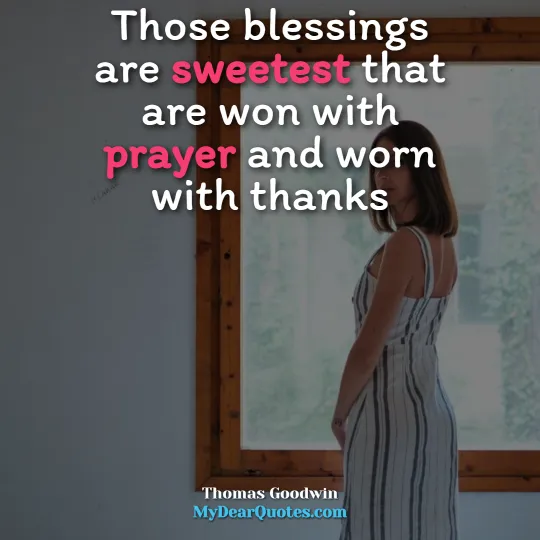 Those blessings are sweetest that are won with prayer and worn with thanks | Thomas Goodwin
---
More Blessings And Quotes
---
When we lose one blessing, another is often most unexpectedly given in its place | C.S. Lewis
---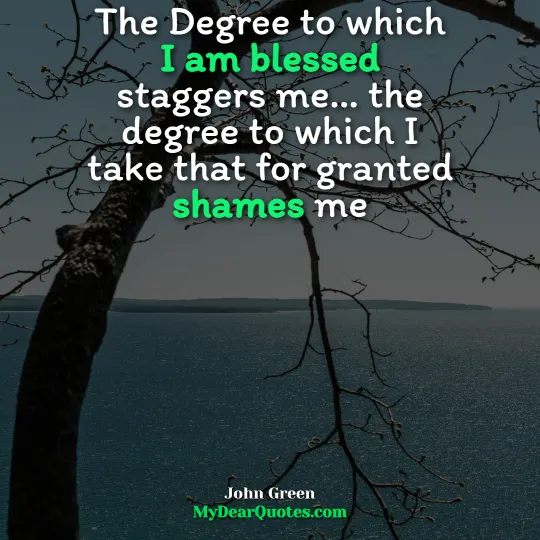 The Degree to which I am blessed staggers me… the degree to which I take that for granted shames me | John Green
---
What can I give back to God for the blessings he's poured out on me? I'll lift high the cup of salvation – a toast to God | Bono
---
Where I lack, God's got my back | Roy Dela Calzada
---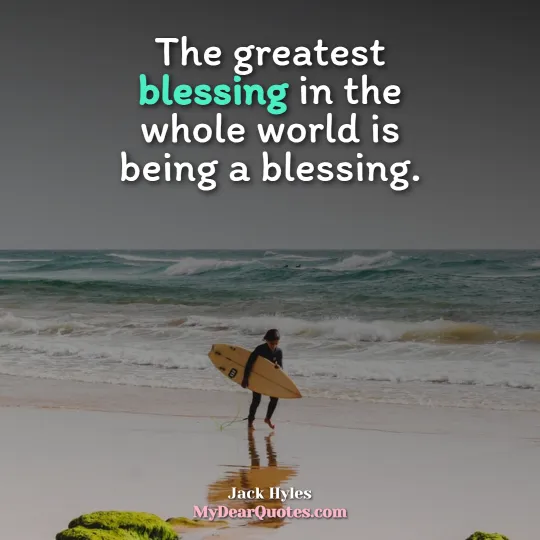 The greatest blessing in the whole world is being a blessing | Jack Hyles
---
Blessed be the God and Father of our Lord Jesus Christ, who has blessed us in Christ with every spiritual blessing in the heavenly places | Ephesians 1:3
---
This is the day the Lord hath made. Rejoice and be glad in it | Psalm 118:24
---

What Is A Blessing?
In all the meanings of blessing, the effectiveness of the word is expressed. To bless would be to proclaim or desire some good, especially God's action and grace. Blessings are liturgical acts that lead to God and encourage believers to glorify God and consecrate different life opportunities. Find out more on blessings for Saturday.
Such blessings are the blessing of water, the blessing of food, the blessing of family or house and apartment; blessing of pregnant women, patients, blessing of children… etc. They are all contained in a special ritual. These blessings are usually shared by a priest or deacon. But there are blessings that we can all share and receive.
How do we receive a blessing to be effective in our lives?
Humility is a condition for a fruitful blessing. Humility is a realistic, reasonable, sober awareness that we depend on God and that friendship with him is, therefore, most important to us. More on blessings for Wednesday.
Therefore, we must not live with God in war and remain in sin and hatred. There is no greater tragedy than this and it cannot be. And that is the greatest obstacle to any blessing and receiving of God's grace. To receive blessings it is also necessary to break away from idols and slavery to money, things, people, and evil spiritual forces.
How do others open a blessing?
In order for others to receive our blessing, it is necessary for them to open and remove all the blockages in the blessing. One should bless even when there is no more hope. May security accompany all those who bless. When it seems to you that there is no sense in praying anymore, and you no longer know how to pray, then start thanking God for that case. Hopelessness is just a sign that faith in you is dead.
Bless with words, heart, gestures
We can bless with words. With words of blessing, we can encourage others, convey thoughts and feelings to them. Words can be omnipotent if they are filled with the Spirit of God but also powerless if they are filled with an evil spirit. Words of blessing cleanse the entire universe of destructive words. Where one cannot bless with words, one can bless with the heart. More images on Good Morning Blessings.
Where words are insufficient, the heart will help. God sees into our hearts and hears our prayer even before we say it. Because the heart is the seat of love, it is best blessed with it. To bless with the heart means to be silent, without words, to stand before God and reveal to Him all your secret prayers.
Make sure you share our Have A Blessed Day images. Sharing is caring.
---
---