EYE-opening Toxic Relationship Quotes [Bonus Images]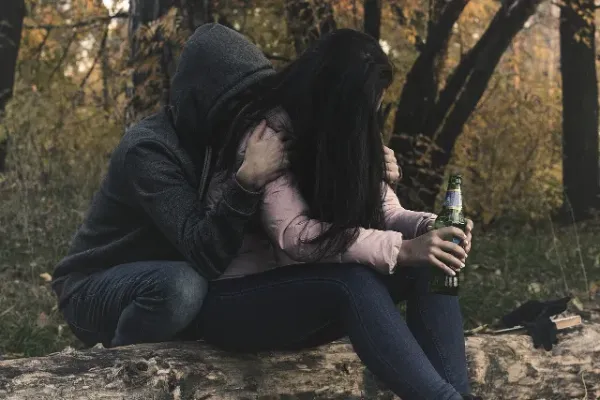 40 EYE-opening Toxic Relationship Quotes That Will Help You Understand That If You Are Not Appreciated In A Relationship, There's No Point In Staying. All Of The Quotes Have Beautiful Images Above Them That You Can Use For Social Sharing.
*If you are using our images on your website, make sure to put a link back to us. THX.
How jealousy ruins relationships and makes them toxic
Jealousy is not a very healthy ingredient in that mixture of feelings that make love. Although it is said that there is no love without jealousy, where there is jealousy, in fact, there is no love. It is a sad situation. You can find Short Sad Quotes images here.
Not everyone is jealous. A mature and balanced person does not feel jealousy or experience it only according to some indications because he manages to channel his relationship, to resolve conflicts and disagreements, realizing what they are and what they come from, long before they lead to burning emotions and loss.
In jealousy, the important thing is the desire to own, the desire to have another, to control others, and to be only yours, exclusively yours. It is not love, it is a strong, aggressive striving for domination, rule over another person, and possession of another, and where there is possession there is no love, of course when we talk about love in the noble sense of the word.
---
Toxic Relationship Quotes For Him
The moment that you start to wonder if you deserve a better woman, you do
---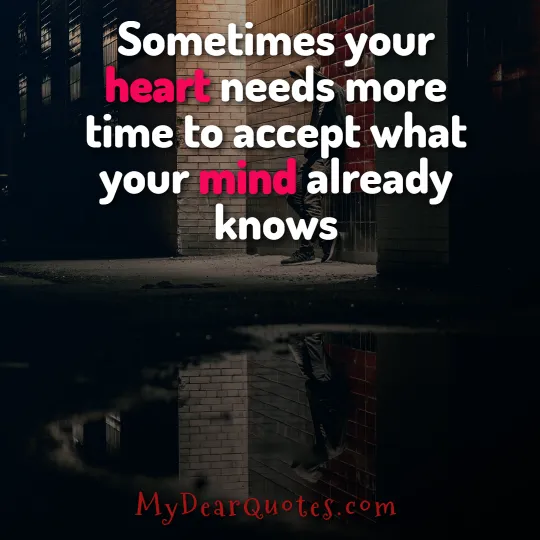 Sometimes your heart needs more time to accept what your mind already knows
---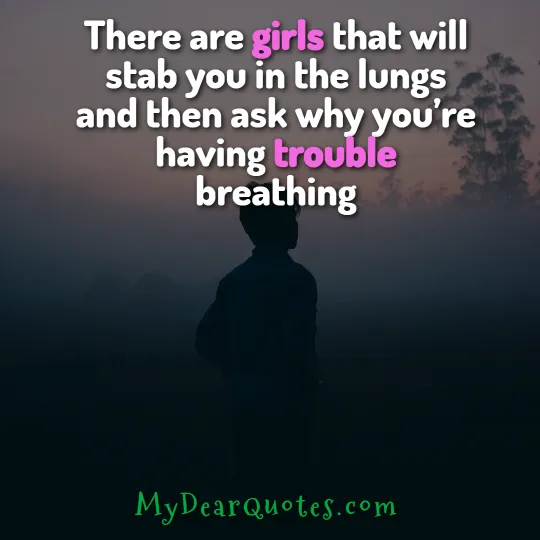 There are girls that will stab you in the lungs and then ask why you're having trouble breathing
---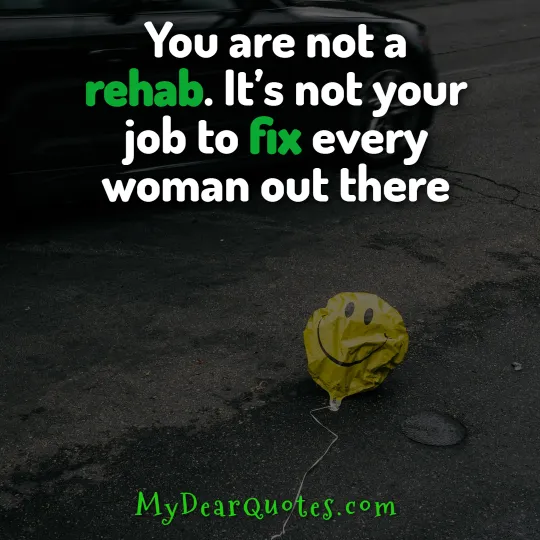 You are not a rehab. It's not your job to fix every woman out there
---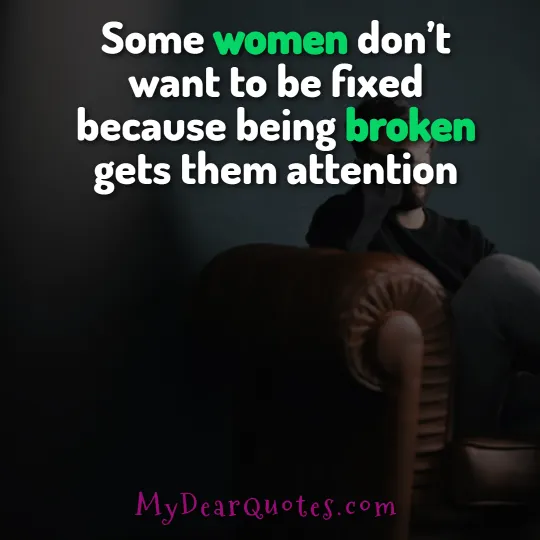 Some women don't want to be fixed because being broken gets them attention
---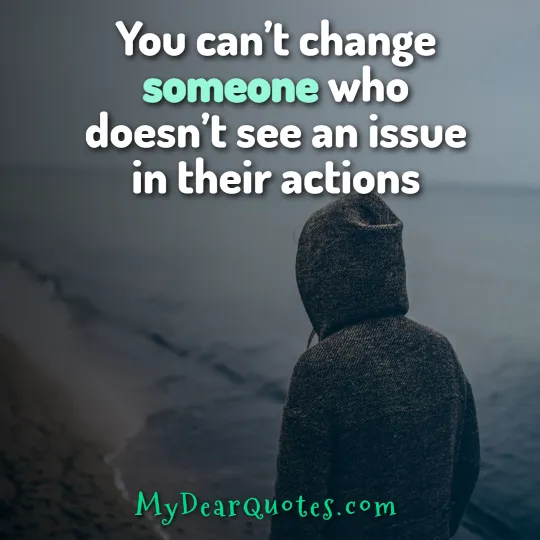 You can't change someone who doesn't see an issue in their actions
---
Women who can't communicate think everything is an argument
---
Stop setting yourself on fire just to keep some girl warm
---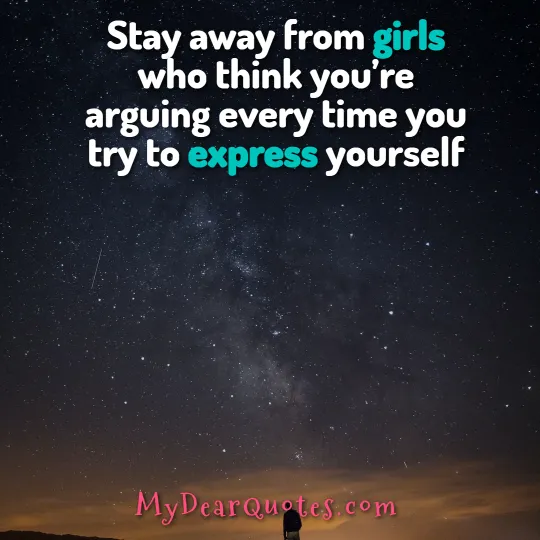 Stay away from girls who think you're arguing every time you try to express yourself
---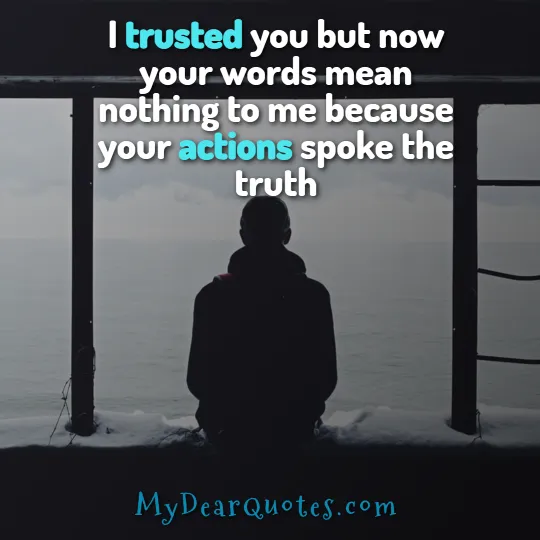 I trusted you but now your words mean nothing to me because your actions spoke the truth
---
Toxic Relationship Quotes For Her
---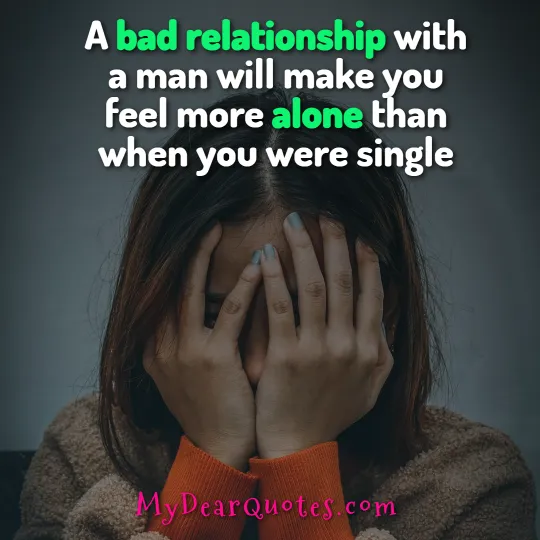 A bad relationship with a man will make you feel more alone than when you were single
---
Sometimes, we just fall in love with the wrong guy
---
Never date a man who makes pain a side effect of love
---
It's better to be single with high standards than in a relationship settling for less
---
Break free of toxic guys and relationships, they erode your quality of life
---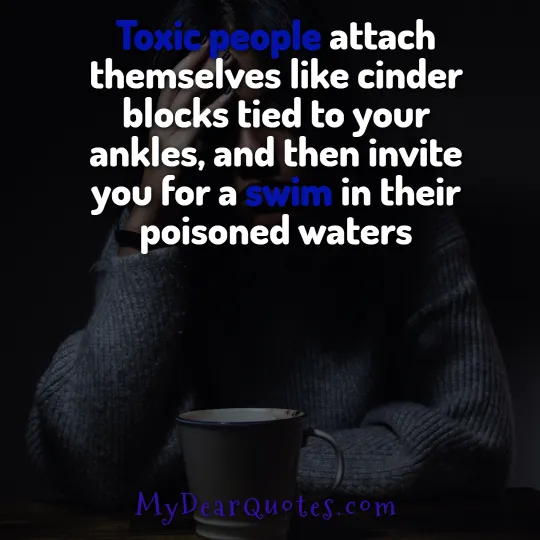 Toxic people attach themselves like cinder blocks tied to your ankles, and then invite you for a swim in their poisoned waters
---
When you get into a bad relationship with the wrong guy, the best thing you can do is get out of it as soon you can
---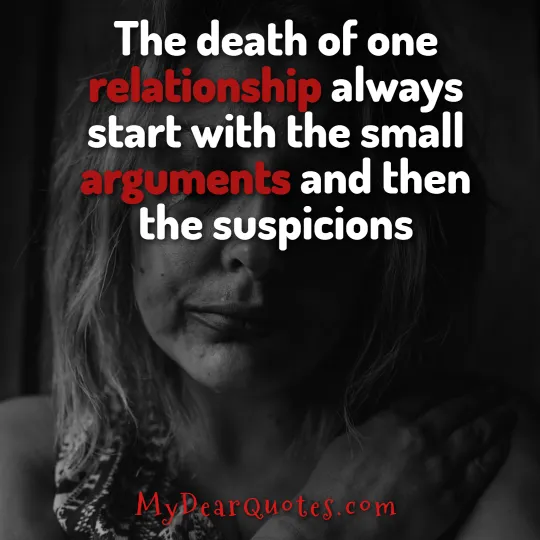 The death of one relationship always start with the small arguments and then the suspicions
---
If you're giving your all and it's not enough, you're probably giving it to the wrong man
---
Being alone may scare you, but staying in a bad relationship will damage you
---
Leaving A Toxic Relationship Quotes
---
You don't ever have to feel guilty about removing toxic people from your life
---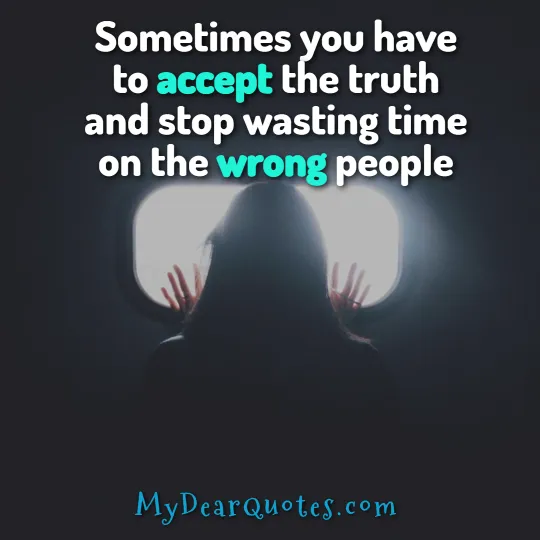 Sometimes you have to accept the truth and stop wasting time on the wrong people
---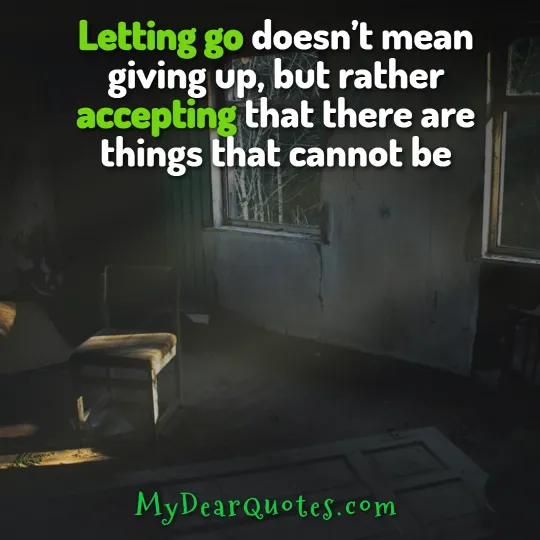 Letting go doesn't mean giving up, but rather accepting that there are things that cannot be
---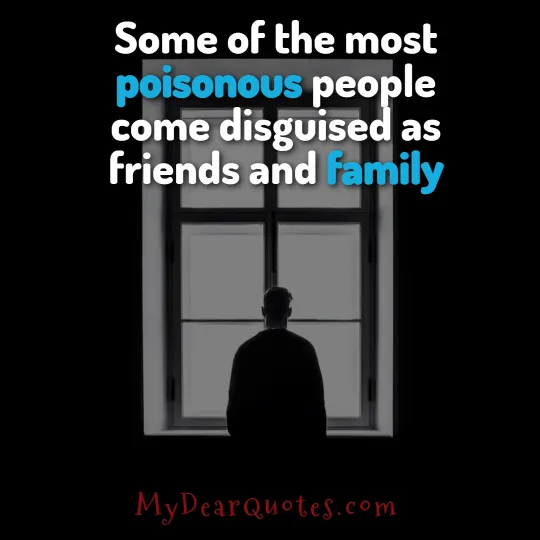 Some of the most poisonous people come disguised as friends and family
---
Removing toxic people from your life isn't the difficult part. Not feeling guilty about it is
---
Trust yourself if you feel like your relationship is bringing you down
---
Don't forget what happened when you were mistreated, use it to inform your future decisions
---
Ending a relationship that drains you gives you space to find what uplifts you
---
You deserve to leave behind an unhealthy partner and connect with others who value you as a person and respect you wholeheartedly
---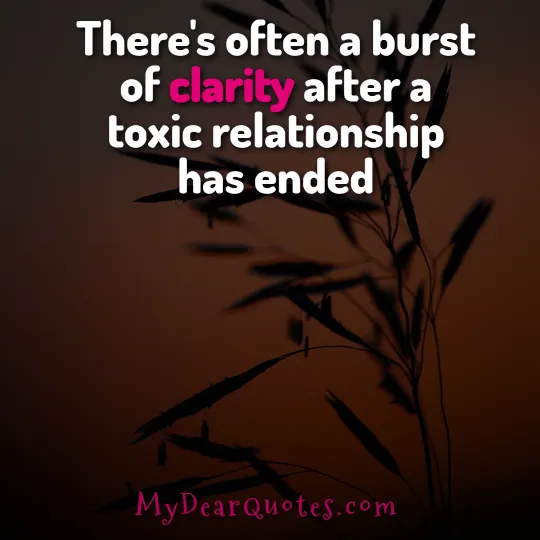 There's often a burst of clarity after a toxic relationship has ended
---
Bonus: Spliting Up Sayings By Famous People
---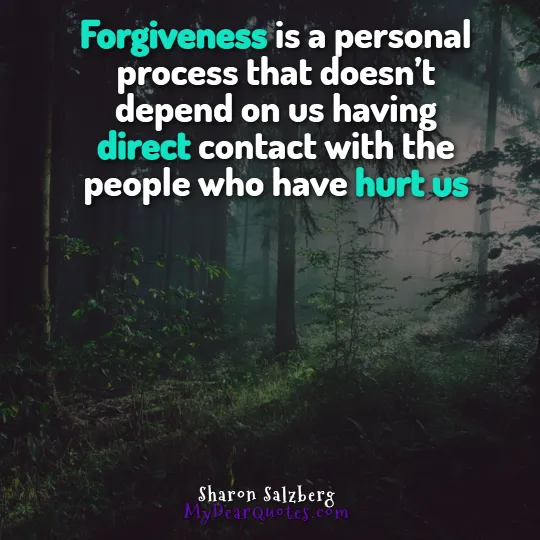 Forgiveness is a personal process that doesn't depend on us having direct contact with the people who have hurt us | Sharon Salzberg
---
In order to reach your highest potential, it is imperative that you remove all negative people from your life | Germany Kent
---
Toxicity at work, relationship or in life works as a slow poison which often ends its survivors as disillusioned or embittered | Abhysheq Shukla
---
There are many paths to a fairytale ending… Blocking, unfollowing, muting, and unfriending also lead to "Happily ever after" | Steve Maraboli
---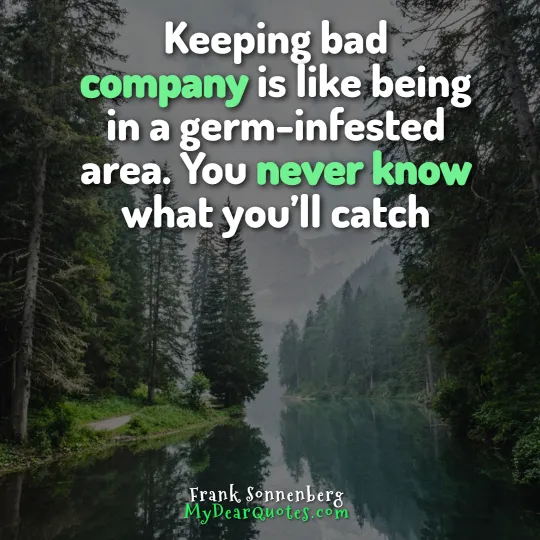 Keeping bad company is like being in a germ-infested area. You never know what you'll catch | Frank Sonnenberg
---
You have the right to your own ideas and opinions, to make your own decisions, and to have things go your way at times | Beverly Engel
---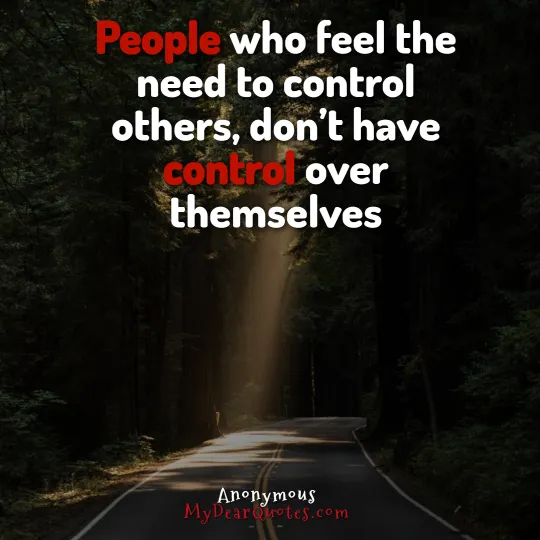 People who feel the need to control others, don't have control over themselves | Anonymous
---
When it comes to abuse, you believe there's no way out. There is always help. There is always a way out | Rev. Donna Mulvey
---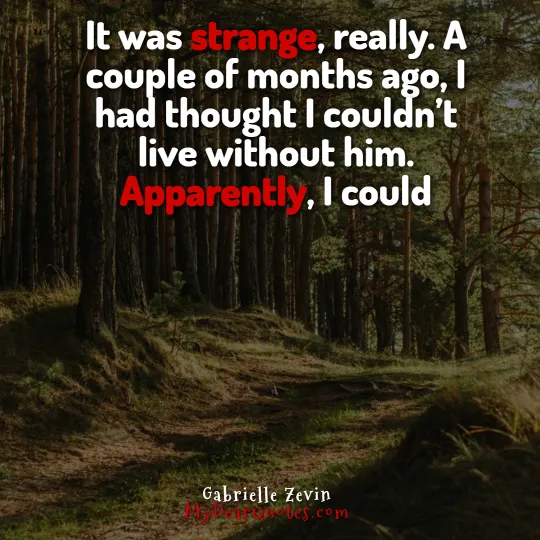 It was strange, really. A couple of months ago, I had thought I couldn't live without him. Apparently, I could | Gabrielle Zevin
---
Sometimes, there are things in life that aren't meant to stay. Sometimes change may not be what we want. Sometimes change is what we need | Don Bolena Jr.
---
What is pathological jealousy
There is no healthy, as you say "normal" jealousy, all jealousy is pathological. Being jealous is an unhealthy condition, a heavy sufferer is one who is jealous, and in a difficult condition is one who is persecuted by someone who is jealous.
Because, it is literally persecution, and the very word persecution indicates paranoia, something that is beyond reason. It usually comes from fake love partners. We have Fake People Quotes covering this topic.
What is called pathological jealousy in the literature is just one form of paranoia. And paranoia is a severe mental illness in which the one who experiences that feeling explains the cause-and-effect connection between various behaviors of his persecuted object in a perfectly logical way, that is. the object of jealousy.
Everything that happens is interpreted in the light of presumed infidelity. Jealousy is a disease that can be treated like all mental illnesses, with strong drugs, neuroleptics, which can alleviate those unrealistic ideas and unrealistic thinking.
Can Love Make A Relationship Less Toxic?
It is not a rule, but the stronger the love is at the beginning, the weaker the love will become later. On the other hand, relationships do not always have to be born out of love. Former contracted marriages have proven to be good investments, but not in financial terms, although it used to be done mainly for money and property.
An arranged marriage is a good investment of emotions, because of the persistence in relying on another person, an agreement to maintain such a relationship, to belong to a certain cultural circle in which there is not much "pattern", not much choice, no opportunity to choose someone else.
Today, contracted marriages are an old value system, but they are still a thing of the past. Marriages were once contracted in this way, for economic, class, or social reasons, to confirm affiliation to a certain class, increase wealth and these ties were very stable.
If you liked our Toxic Relationship Quotes, make sure you spread the word on social media.
---
---