30+ Toby Mac QUOTES With IMAGES
We are happy to present you with our Toby Mac Quotes From The Awesome Christian Writer And Celebrity.
Toby Mac is a contemporary gospel inspired artist/musician. He was one of the first Christian rappers and one of the rare musicians who combine biblical words with music. He has an interesting life history and family. Check quotes from David Goggins for more.
Toby Mckeehen was born Kevin Michael Mckeehen on October 22, 1964 in Fairfax, Virginia, and is best known by his stage name TobyMac.
He attended elementary school at Pine Ridge Elementary School, and in the fourth grade he attended Luther Jackson Intermediate for several months. He also attended Liberty University, where he met Kevin Max and Michael Tait.
Toby discovered his love for music early in life, especially as he loved listening to everything from rap, hip-hop to rock music. More on quotes from Les Brown.
The artist said that he got his inspiration from Sting, an English singer, whom he happened to see one day leading his band with the song Police in 1983, and that's how Toby immediately fell in love with music.
After graduating from high school, he decided to start a music career, which prompted him to start looking for like-minded people with whom he could exchange ideas and start a real music career.
Now let`s start with our Toby Mac Quotes And Sayings.
*If you are using our images on your website, make sure to put a link back to us. THX.
---
Toby Mac Quotes Images
I don't wanna gain the whole world and lose my soul
---
I think Christmas is about celebration and come on, on the inside everyone wants to dance
---
Focusing on the negative only makes a difficult journey more difficult
---
I am passionate about God, about Jesus, and what His influences do to me
---
I want to fight for what we got because I believe in family
---
The only qualified to throw a stone…didn't
---
God gave us mouths that close and ears that don't. That must tell us something
---
If serving is below you, then leadership is beyond you
---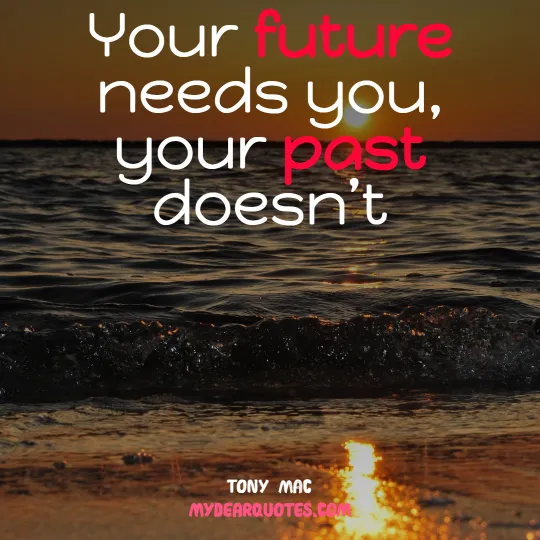 Your future needs you, your past doesn't
---
Selling millions of records is great, but at the end of the day it really doesn't bring peace
---
Toby Mac Quotes About Life
It's our destiny. No separating us 'cause we're family, beautiful together I do believe we can do anything in His name
---
May I never forget, on my best days, that I need God as desperately as I did on my worst days
---
Jesus knew Judas's heart, yet He still washed his feet
---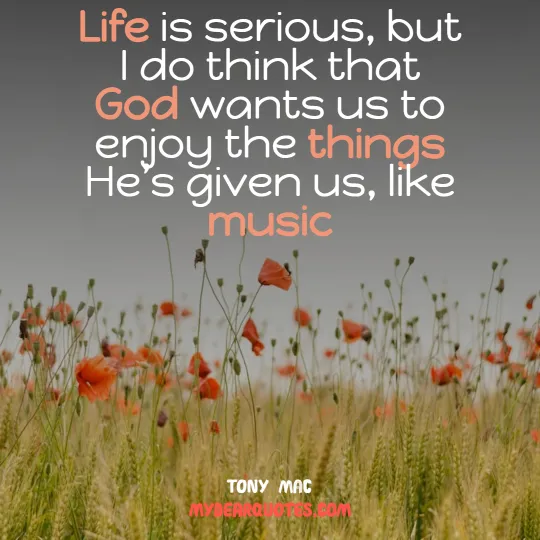 Life is serious, but I do think that God wants us to enjoy the things He's given us, like music
---
Take all that you see and shape it to be; The story you're writing
---
I'm not the only person who has something in their life they can't control
---
I'm not going to put out a Christmas CD until it's coming out of me naturally
---
God has been faithful time and again to surround me with people that sharpen me and that make me better
---
You're the bright and morning star; But still You speak to my heart
---
The dream is fading, now I'm staring at the door; I know it's over cause my feet have hit the cold floor
Beautiful Christian Sayings
I'd heard Your name, but never seen Your face. Been touched before but never Your embrace
---
Side by side, we recognize that Hope has brought us together tonight
---
So speak life, speak life. To the deadest, darkest night
---
Whatever happened to a passion I could live for; What became of the flame that made me feel more
---
You're like the lyrics to my favorite song. You stick with me all day long. And when I reach the end I wanna hear it again
---
I can't immediately get all this coverage when my record comes out. The way I sell gold and platinum records is by being on the road
---
You found me in the darkness, wandering through the desert. I was a hopeless fool. Now, I'm hopelessly devoted
---
Shepherds, why this jubilee? Why your joyous strains prolong? What the gladsome tidings be?
---
I like sunsets, but she likes sunrise. I'm always running late, and she's always on time
---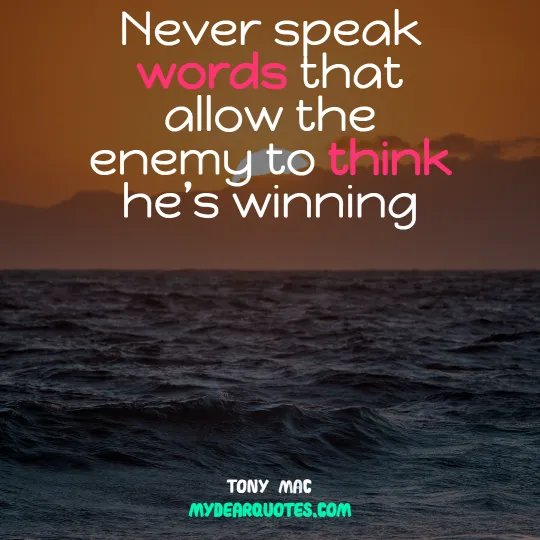 Never speak words that allow the enemy to think he's winning
---
This is where our Toby Mac Captions end. Feel free to spread the word on social media.
---
---