30+ Smiling THROUGH PAIN Quotes With Images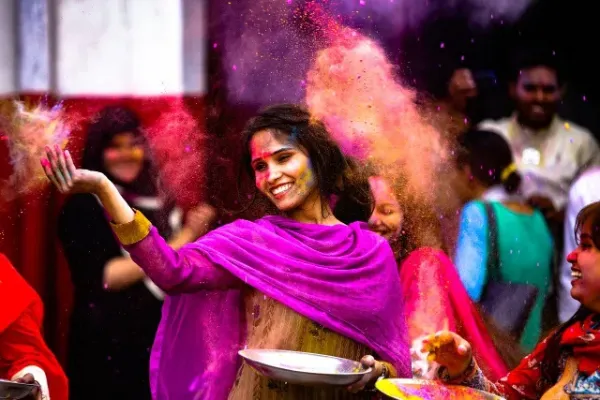 Smiling Through Pain Quotes That Will Wipe That Tears Of Your Pretty Face And Help You Find Peace And Happiness In Dark Times. All Quotes Have Beautiful Images Above Them That You Can Use For Social Sharing. Let's Begin.
*If you are using our images on your website, make sure to put a link back to us. THX.
Smiling is primarily a form of intimacy; We are 30 times more likely to smile if we are in company than when we are alone. It is an ancient, universal reaction that is not even limited to humans; it has been observed in many animal species, including apes and even rats. When rats play with each other or are tickled by somebody, they emit a recognizable chirping sound that scientists have linked to laughter. Check more on Recovery Inspirational Quotes.
If rats already behave in that way, then it is not surprising that people use smiling in very complex and subtle ways. We smile to make and maintain social connections. It is an external expression to understand each other, and it also works to exclude those who are not part of our group. This social and emotional control makes smiling an unusually powerful tool, so it is not surprising when we know that people are constantly using it, both for political and personal purposes.
---
Smiling Through Pain Quotes And Images
A smile is the best way to get away with trouble even if it's a fake one | Masashi Kishimoto
---
The pain passes, but the beauty remains | Pierre-Auguste Renoir
---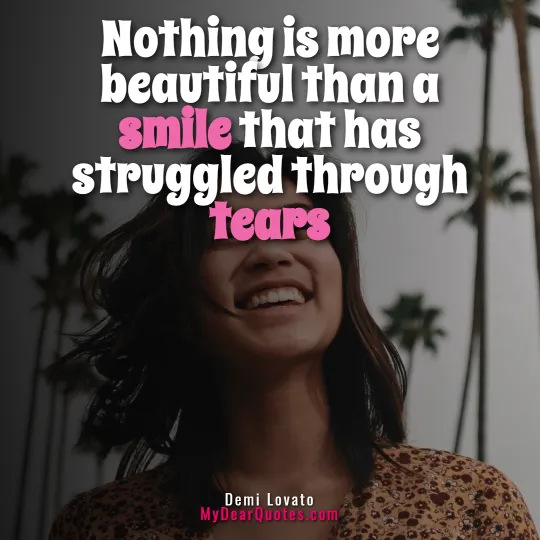 Nothing is more beautiful than a smile that has struggled through tears | Demi Lovato
---
If you smile when you are alone, then you really mean it | Andy Rooney
---
Of all the medicines in the inner life, a smile is by far the best medecine | Sri Chinmoy
---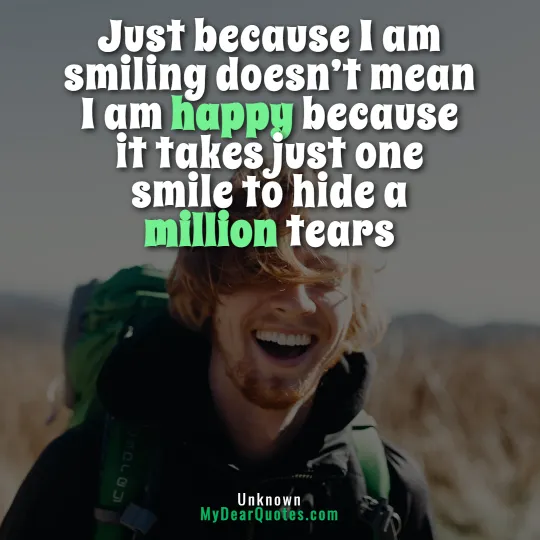 Just because I am smiling doesn't mean I am happy because it takes just one smile to hide a million tears | Unknown
---
Remember, even though the outside world might be raining, if you keep on smiling, the sun will soon show its face and smile back at you | Ana Lee
---
After every storm, the sun will smile; for every problem, there is a solution, and the soul's indefeasible duty is to be of good cheer | William R. Alger
---
Smile Even Though It Hurts Quotes
---
When you lose your smile, you lose your way in the chaos of life | Roy T. Bennett
---
A strong woman is one who is able to smile this morning like she wasn't crying last night | Unknown
---
The most wasted of all days is one without laughter
---
Sometimes we're gonna have our bad days, but we must continue to work to be great. Keep smiling. It looks beautiful on you
---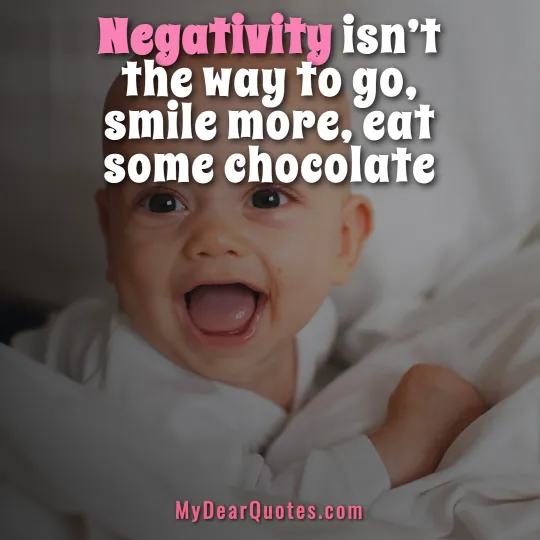 Negativity isn't the way to go, smile more, eat some chocolate
---
Start every day off with a smile. At least it's a good start
---
Smile in the mirror. Do that every morning and you'll start to see a big difference in your life
---
Sometimes You Have To Smile Through The Pain
---
If I win, it's nice. But even if I don't win, I will keep smiling | Simona Halep
---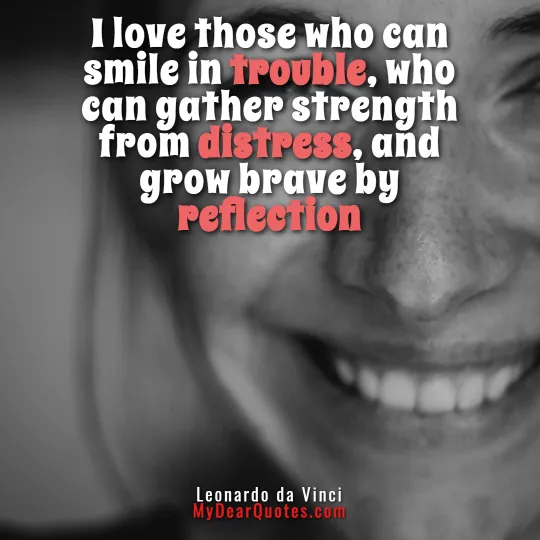 I love those who can smile in trouble, who can gather strength from distress, and grow brave by reflection | Leonardo da Vinci
---
A simple smile. That's the start of opening your heart and being compassionate to others | Dalai Lama
---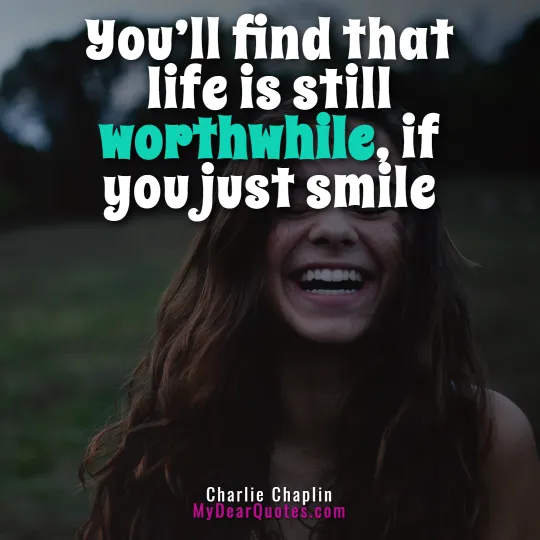 You'll find that life is still worthwhile, if you just smile | Charlie Chaplin
---
Smile is a good reply to the dark world | Mehmet Murat Ildan
---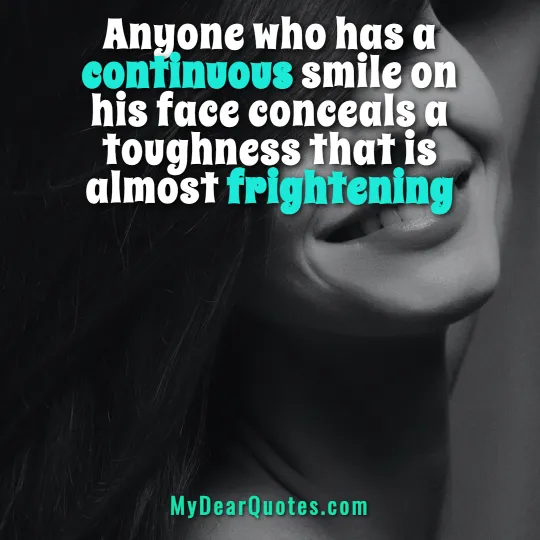 Anyone who has a continuous smile on his face conceals a toughness that is almost frightening
---
I am intrigued by the smile upon your face, and the sadness within your eyes
---
Smiling Through Pain Sayings
---
If I can see pain in your eyes then share with me your tears. If I can see joy in your eyes then share with me your smile
---
It only takes a split second to smile and forget, yet to someone that needed it, it can last a lifetime
---
My spirit. This is a new thought. I'm not sure exactly what it means, but it suggests I'm a fighter. In a sort of brave way
---
Just keep smiling, and one-day life will get tired of upsetting you | Nitya Prakash
---
Life is short. You have to be able to laugh at our pain, or we never move on | Jeff Ross
---
Laugh, even when you feel too sick or too worn out or tired. Smile, even when you're trying not to cry and the tears are blurring your vision | Alysha Speer
---
Smiling is the best way to face every problem, to crush every fear, and to hide every pain | Will Smith
---
You may not be able to see the sun in your life right now, but that doesn't mean it's not up there. The clouds will not last forever | Joel Osteen
---
Why are we smiling
Smiling is a spontaneous non-verbal vocal expression, like a scream or a grunt. The sound we make when we laugh is very similar to the moans produced by apes in the game. Unlike speech, emitting this sound involves almost no movement of the tongue, jaw, or lips. It is closer to the sound produced by other mammals than to human speech.
If you need artistic quotes, check aesthetic quotes or art and creativity quotes that have tons of images.
Although scientists still don't know exactly why we emit that sound, it may be because it's one of the simplest ways to produce sound with our voice – we just squeeze the air out of ourselves in bursts. Although our use of smiling develops over time, it is an innate reaction – blind and deaf babies will also laugh when you tickle them.
Smiling In Politics
Comedians are allowed to deserve our laughter, but there are many others who have used smiling or tried to use it, to achieve some of their goals. Russian officials are accused of using ridicule to avoid responsibility or humiliate their critics, most recently on the occasion of the 2018 poisoning in Salisbury. But humor doesn't have to separate people to be powerful.
Former US President Bill Clinton turned a frowning press release of Russian President Boris Yeltsin into a hilarious event, simply acting as if Yeltsin was intentionally witty, and that he was powerless to do anything other than laugh. Clinton, however, made a special effort not to look like he was laughing at him, suggesting that they were both familiar with the point of the joke.
Feel free to share our Smiling Through Pain Quotes on social media.
---
---