Inspirational Quotes For RECOVERY [Super-INSPIRING Images]
We Have Great Recovery Inspirational Quotes For Your Daily Lift Me Up And Just Keep Going No Matter What. Below you will find 30 beautiful quotes and images that will motivate you to keep pushing yourself to your target destination.
There are many prejudices and mystifications towards the treatment of addiction, which often lead to the treatment of addiction being postponed or not considered seriously and in a constructive way at all.
An additional problem is the fact that the patient himself has no motivation to seek treatment on his own. Thus, there is no voluntariness or spontaneous seeking of treatment. Prejudices about treatment and the lack of motivation of the patients themselves seem to be closely related and worsen the situation.
*If you are using our images on your website, make sure to put a link back to us. THX.
---
Motivational Recovery Quotes
Recovery is hard. Regret is harder. | Brittany Burgunder
---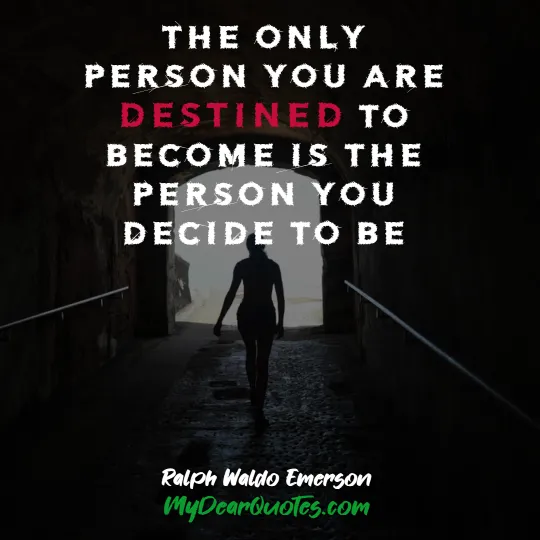 The only person you are destined to become is the person you decide to be | Ralph Waldo Emerson
---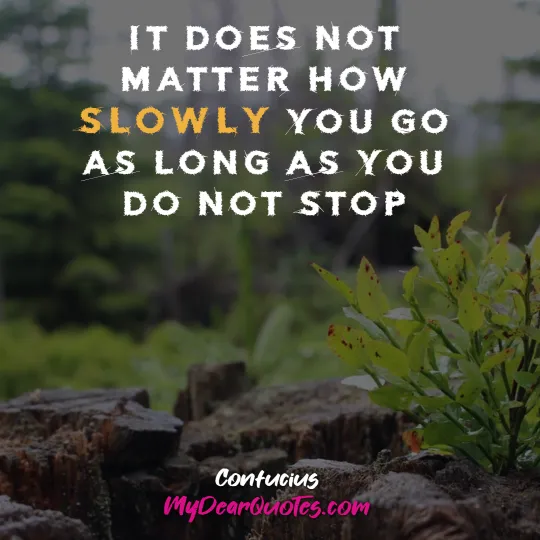 It Does Not Matter How Slowly You Go as Long As You Do Not Stop | Confucius
---
My Recovery Must Come First So That Everything I Love In Life Doesn't Have To Come Last | Unknown
---
Recovery Is An Acceptance That Your Life Is In Shambles And You Have To Change | Unknown
---
The fact that you woke up this morning is proof that this day has already been predetermined in your favor | Russ Kyle
---
A compassionate approach leads to less addiction | Johann Hari
---
No matter how dark the moment, love and hope are always possible | George Chakiris
---
Recovering Addict Quotes
---
My favorite six words in Recovery are: trust God, clean house and help others | Matthew Perry
---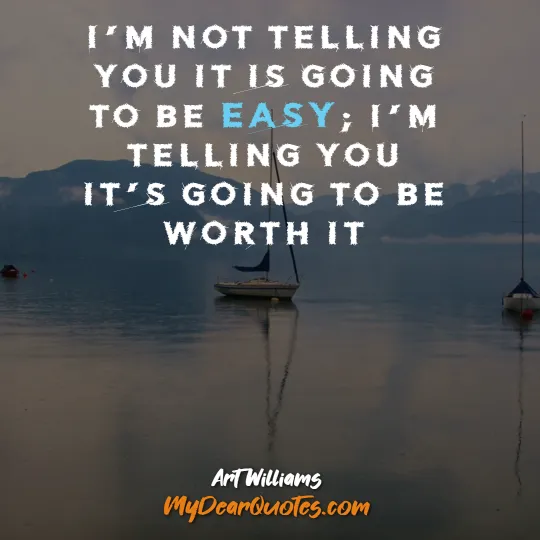 I'm not telling you it is going to be easy; I'm telling you it's going to be worth it | Art Williams
---
Your best days are ahead of you. The movie starts when the guy gets sober and puts his life back together | Bucky Sinister
---
Sometimes, you've just got to give yourself what you wish someone else would give you | Dr. Phil
---
You have to break down before you can breakthrough | Marilyn Ferguson
---
Everything you've ever wanted is on the other side of fear | George Addair
---
Only in the darkness can you see the stars | Martin Luther King Jr
---
Inspirational Affirmations For Recovery
---
It's never too late to be what you might have been | George Eliot
---
Clouds come floating into my life, no longer to carry rain or usher storm, but to add color to my sunset sky | Rabindranath Tagore
---
I don't need alcohol to see the world in its depths, I carry the sun in me | Lamine Pearlheart
---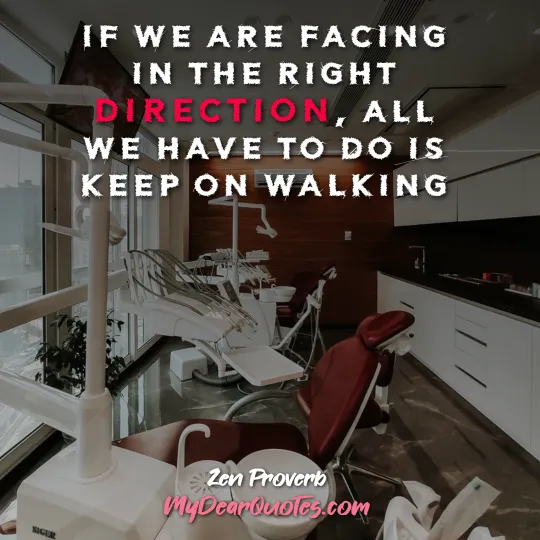 If we are facing in the right direction, all we have to do is keep on walking | Zen Proverb
---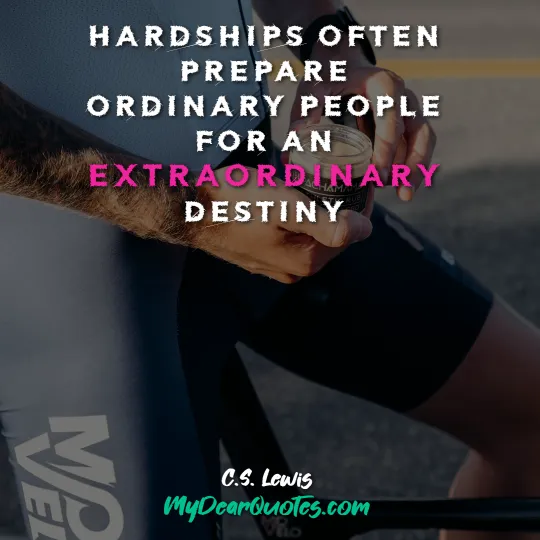 Hardships often prepare ordinary people for an extraordinary destiny | C.S. Lewis
---
Rock bottom became the solid foundation on which I rebuilt my life | J.K. Rowling
---
If you hear a voice within you say 'you cannot paint,' then by all means paint and that voice will be silenced | Vincent Van Gogh
---
8 Inspirational Addiction Quotes To Go
---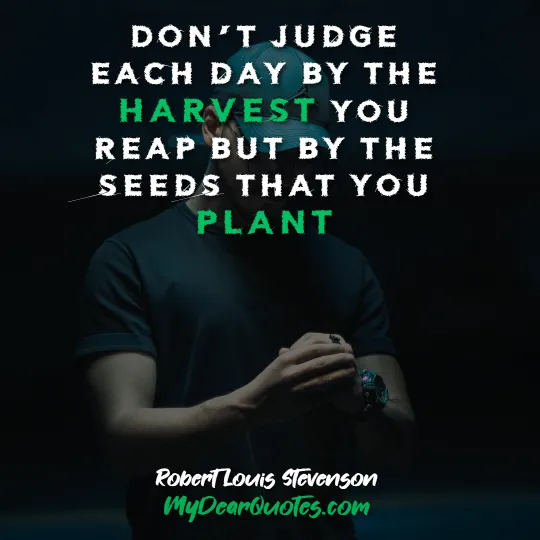 Don't judge each day by the harvest you reap but by the seeds that you plant | Robert Louis Stevenson
---
When everything seems to be going against you, remember that the airplane takes off against the wind, not with it | Henry Ford
---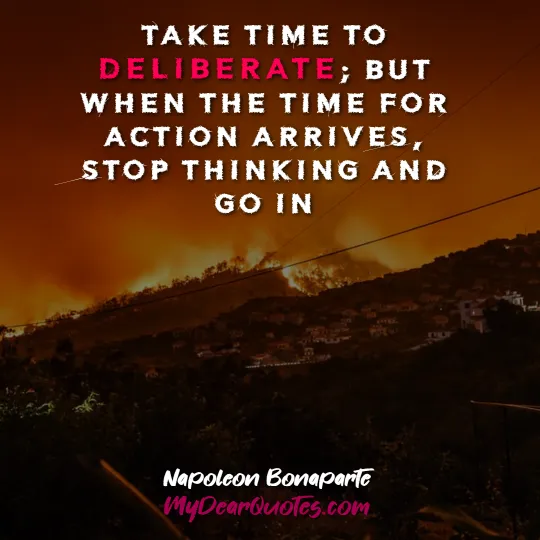 Take time to deliberate; but when the time for action arrives, stop thinking and go in | Napoleon Bonaparte
---
People become attached to their burdens sometimes more than the burdens are attached to them | George Bernard Shaw
---
Even in the midst of devastation, something within us always points the way to freedom | Sharon Salzberg
---
Recovery is about progression, not perfection | Anonymous
---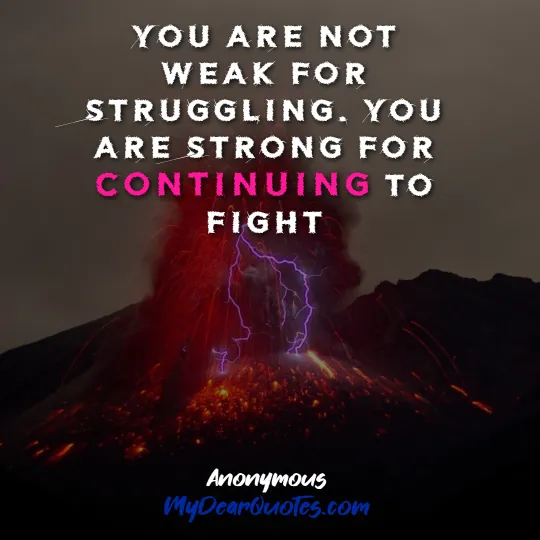 You are not weak for struggling. You are strong for continuing to fight | Anonymous
---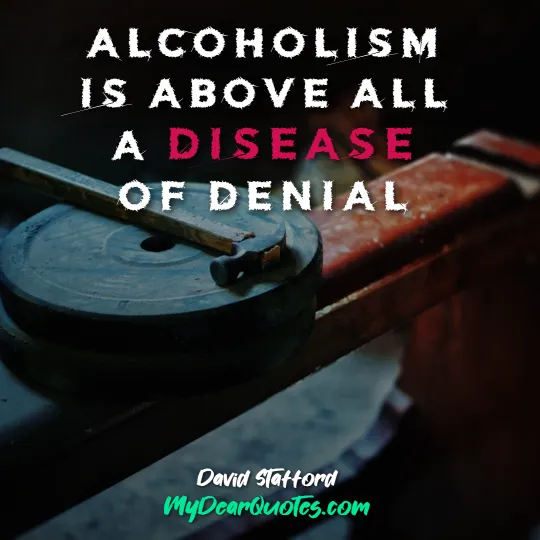 Alcoholism is above all a disease of denial | David Stafford
---
The strongest prejudices are because of the shame and humiliation that will happen due to the treatment
With family members, there are also feelings of discomfort and anxiety about something known only to them, about which they have ideas that scare them. Reading our quotes for walking away can improve their spirits.
Some of these frightening notions and prejudices are associated with fears of withdrawal syndrome and widespread "myths" that "pain is terrible", that "insomnia is creepy", and so on.
However, the strongest prejudices are due to shame and "humiliation", which, in their opinion, will happen due to treatment. Just be yourself and improve your mental strength with these Positive Self Talk Quotes.
It is a well-known phenomenon that many people have paradoxical behaviors when they recognize that for one reason or another their life has gone downhill and that they are no longer able to control the severe consequences.
Instead of facing the problem and looking for a solution with the help of others, irrational fears (or shame) of what will happen when he or she admits and publicly expresses that the problem really exists begin to emerge.
Many potential patients fear that friends will now think of her or him as "weak" or "sick," that "now everyone will know I'm a drug addict," that they will lose respect for "everyone alive," that many will not want to they hear about me ". It's just that it will no longer be possible to go "with your head held high".
Family members – parents and spouses are often similarly "pressed" by the same feeling of shame, although somewhat less so. Prejudice and insufficient knowledge contribute to this.
Is it really possible to treat addiction?
Yes! It is possible and necessary. The key thing to know and accept is: it is terribly important to avoid all those places and all those situations that increase the chance of taking any drug or alcohol.
When any "other substance" is taken, it does not matter at all which drug is in question. Some of those "old" (conditionally speaking sick) feelings associated with taking the "main" drug will inevitably increase the chance of re-taking the "main" one that caused the problem. Staying hopeful can help during this process.
Additional problems can arise due to "cross" tolerance, which only speeds up and worsens the whole thing. This is evidenced by experiences from all therapeutic programs around the world. Thinking about taking and the appearance of a desire for some "other" drug creates great difficulties and reduces the chances of remaining really "clean" and really recovering.
Smash That share button if you liked our Recovery Inspirational Quotes.
---
---