Appreciation Love Messages For Him From The Heart
Love Messages For Him From The Heart That Will Show Him That He Is Still Your Number One. These Messages And Quotes Comes With Awesome Images That You Can Send To Your Special One, Or You Can Share Them On Social Media. More images on good morning messages.
*If you are using our images on your website, make sure to put a link back to us. THX.
---
Touching Love Messages To Make Him Cry
You always remain close to my heart, no matter how far you are. I love you, babe
---
You've always been there in times both good and bad! I cherish this beautiful bond of togetherness
---
I'm drunk in your sweet and unconditional love, and I don't want to ever recover from it. I love you more than you can imagine
---
Every time I close my eyes, I dream about us being happy and merry together in our dream house. Stay with me forever
---
Loving you is like breathing. How can I stop? I love you so much
---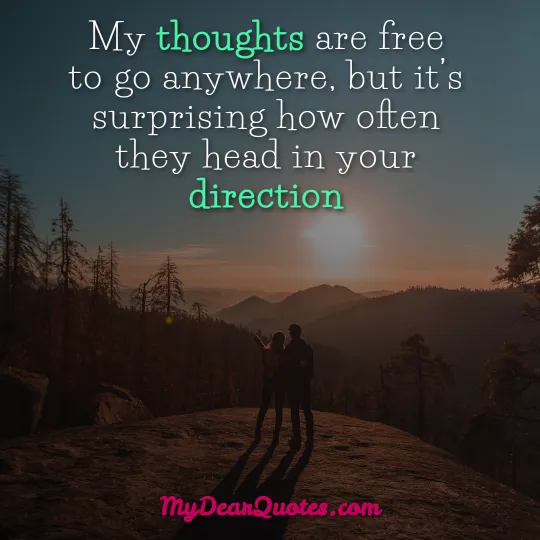 My thoughts are free to go anywhere, but it's surprising how often they head in your direction
---
There are only two times that I want to be with you… Now and Forever
---
I dropped a tear in the ocean, the day that I find it is the day I'll stop loving you
---
Love Messages From The Heart
---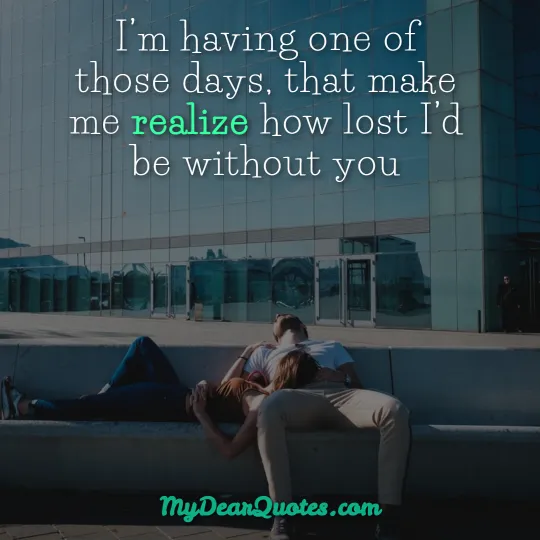 I'm having one of those days, that make me realize how lost I'd be without you
---
It is not being in love that makes me happy… but it's being in love with you that makes me happy
---
My sweet prince, I loved you once, love you still, always have, and always will
---
I can see myself spending the last day of my life with you, baby. Happily ever after
---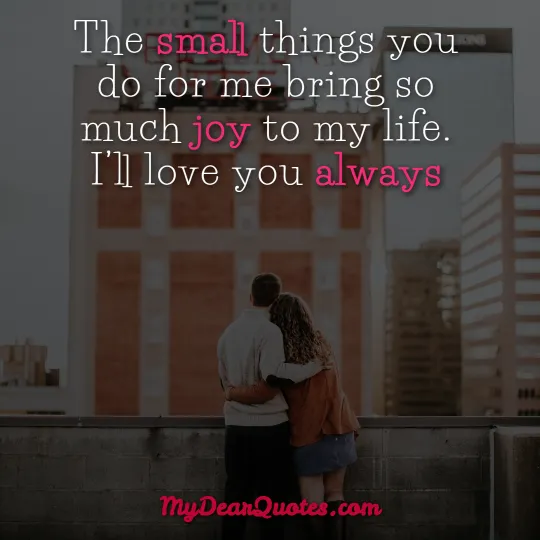 The small things you do for me bring so much joy to my life. I'll love you always
---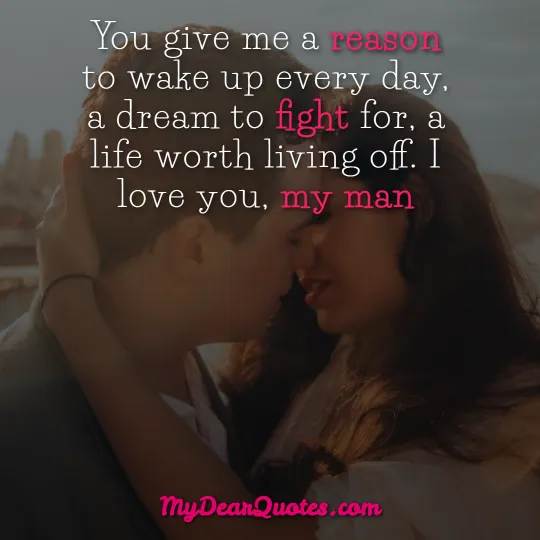 You give me a reason to wake up every day, a dream to fight for, a life worth living off. I love you, my man
---
Your comforting touch fills my entire being with bubbling joy and warmth! Happiness blooms from you, Love
---
Love Words For Him From The Heart
---
Dear, you are the sun that brightens my day, the air that I breathe, I love you Baby
---
Falling in love with you has really formatted my memory, day and night I can't spend a second without thinking about YOU, Just a loving heart saying "I LOVE YOU"
---
Take this key to my heart, with you, my life is complete, I love you
---
You are a darling, your love has given me much to remember, Thank you Boo
---
Loving you makes me feel special, you are the love of my life, and my heartbeat, you are the best lover and most handsome, I love you
---
I never used to believe in soulmates but you made me believe in it
---
I can conquer the world with one hand, as long as you're holding the other
Love Text For Boyfriend
---
Loving you madly is the only thing I can do perfectly
---
You are the reason why I smile, you are the only one I think of when things go just the way I like
---
I'm addicted to you, because I'm thinking of you all the time
---
I don't need a million reasons to feel special. All I want is you to reside in this world
---
Each moment we've spent has been spectacular, and I promise you, the best is yet to come
---
You're the last thought in my head before I drift off to sleep every morning and the first thought when I wake up
---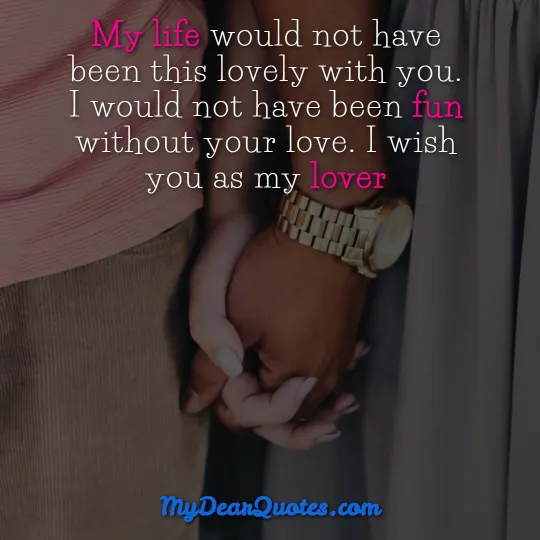 My life would not have been this lovely with you. I would not have been fun without your love. I wish you as my lover
---
All I need to do would be to kiss your lips, then hold your hands and be with you. I love you very much
---
How to show love without words?
Actions always say more than words, so it's important to not only tell your partner but also show that you love him. Here are some ways you can do this. It is nice to hear a few words that express love, but still, the behavior of the partner is what certainly shows us that he loves us and what "warms" our hearts.
Small signs of attention
Little things like "I'll make you coffee, you're tired" are actually a lot more than making coffee. This seemingly insignificant activity is pure love because it shows that you care about your partner, and it makes you feel somehow special. check our Retirement Message To Coworker blog post.
Sometimes, unfortunately, we stop doing such things because we are busy or forget or simply think "maybe I can" (and can, but that's not the point). The next time you think about it, remember that one such small gesture is actually "I love you".
Just to clarify, this does not mean that you should clean up after your partner, cook, wash, iron and do everything for him, but we want to say that one small gesture can brighten his day and show love.
Show that you appreciate him
If your partner prepares dinner for you, let him know that you are grateful to him for it and that it made your day.
Sometimes we think that we do not have to thank our partner for some things because it is simply expected of him, but it does not lead to anything, except that the partner will certainly not want to please you again in any way if you do not attach any importance to it.
On the other hand, if you show that you appreciate everything he does for you, it will motivate him to continue to behave that way.
Don't say he doesn't do things your way
Doesn't he put the dishes in the machine the way you do? It's really not something you should argue about, nor the way he folds T-shirts… If it bothers you the way something works, don't yell, but do it your way. Or, if you really think that your method is more effective for justified reasons, learn it, but try not to act like you are dealing with a fool.
Be kind to him in company
Let's say that a childhood friend teases him and takes out "dirty laundry", that is, the story of some childhood adventure that may not show your partner in the best light. It's okay to joke about that account, but don't make fun of it.
Got his back
If you (verbally) stand in his / her defense in front of others, it means that you keep your back to your partner and show that you love him, that you are a team.
It is easy to be with someone when everything is "going smoothly", but love is when you are with your partner when he starts to doubt himself when he is facing a life challenge.
Make sure you share our Love Messages For Him From The Heart on social media.
---
---