Bob Ross Mistake Quote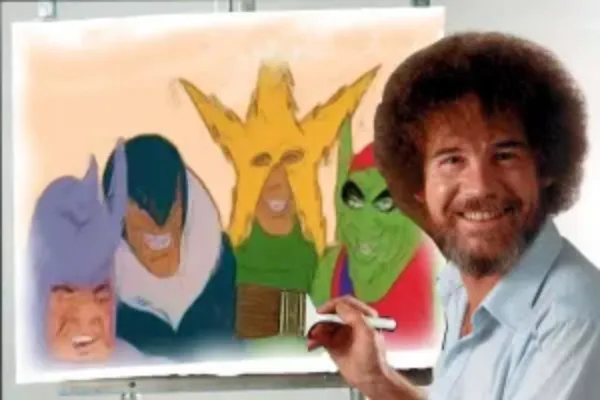 Bob Ross No Mistakes Quote From One Of The Most Likable Painters And TV Hosts. Born In Florida, Daytona Beach To Be More Precise, He Has Become Something Of A Cultural Meme.
Even Today, Some 25 Years After His Passing, People Buy T-Shirts And Other Momorobilia From Him. It Is Said That His Pictures Were, Mostly Beautiful Mountains On Canvas, Were Inspired By Alaska Where He Served In The Air Force.
You Can Find His Famous Quotes Below Along With A Beautiful Image Gallery. Also make sure to check Charles Dickens Quotes for more sayings by writters.
*If you are using our images on your website, make sure to put a link back to us. THX.
Bob Ross No Mistakes Quote
---
We don't make mistakes, just happy little accidents
---
Bob Ross Sharing Gallery
---
---