30+ ARIANA Grande Quotes And AFFIRMATIONS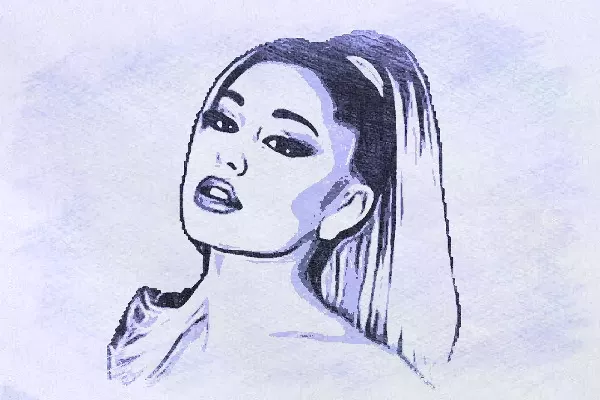 Truly Inspiring Ariana Grande Quotes From the Bellowed American Actress And Singer. All Positive Daily Quotes Come With Beautiful Images For Social Sharing.
American singer Ariana Grande is one of the biggest pop stars of today, which is confirmed by the fact that Time magazine has twice ranked her among the 100 most influential people in the world.
Although she has achieved planetary success thanks to her exceptional singing talent, her life has been marked by numerous tragedies – from a terrorist attack at a concert in Manchester, for which she has been battling post-traumatic stress disorder for years, her ex-partner's suicide to her engagement to another.
At the same time the happiest and saddest girl in the world, as she described herself in an interview with Vogue, often talked about mental health. She was unhappy because of frequent trips, sometimes she didn't even know in which city she woke up and where did she perform, and she often struggled with a loss of voice, breath, sore throat, and dizziness.
We personally think that she is a fighter, that is why we bring you our collection of Great Ariana Grande Quotes.
*If you are using our images on your website, make sure to put a link back to us. THX.
---
Ariana Grande Quotes From Songs
When you feel your best, everybody else can feel it, too
---
The best part about having true friends is that you can go months without seeing them and they'll still be there for you and act as if you'd never left
---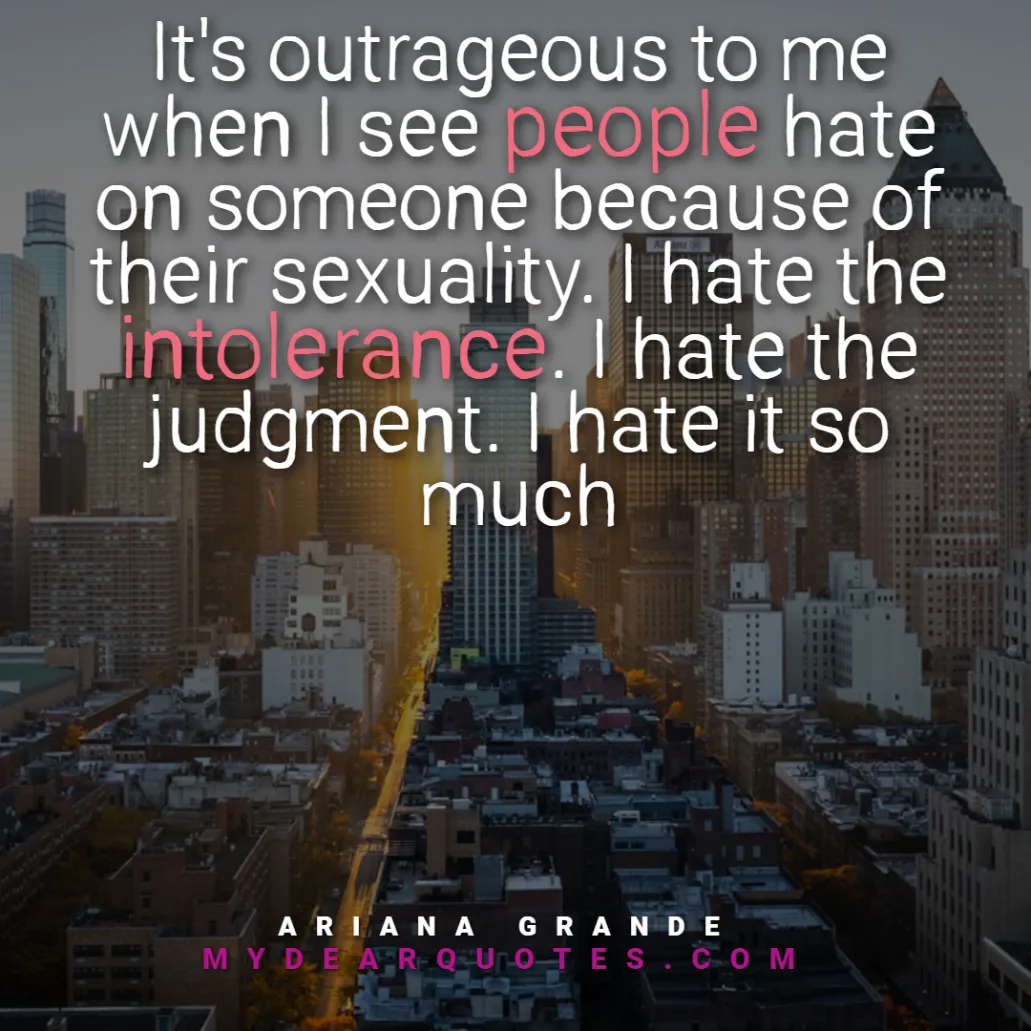 It's outrageous to me when I see people hate on someone because of their sexuality. I hate the intolerance. I hate the judgment. I hate it so much
---
Of course I love music and I love what I do, but seeing their response to my work is my favourite part of it
---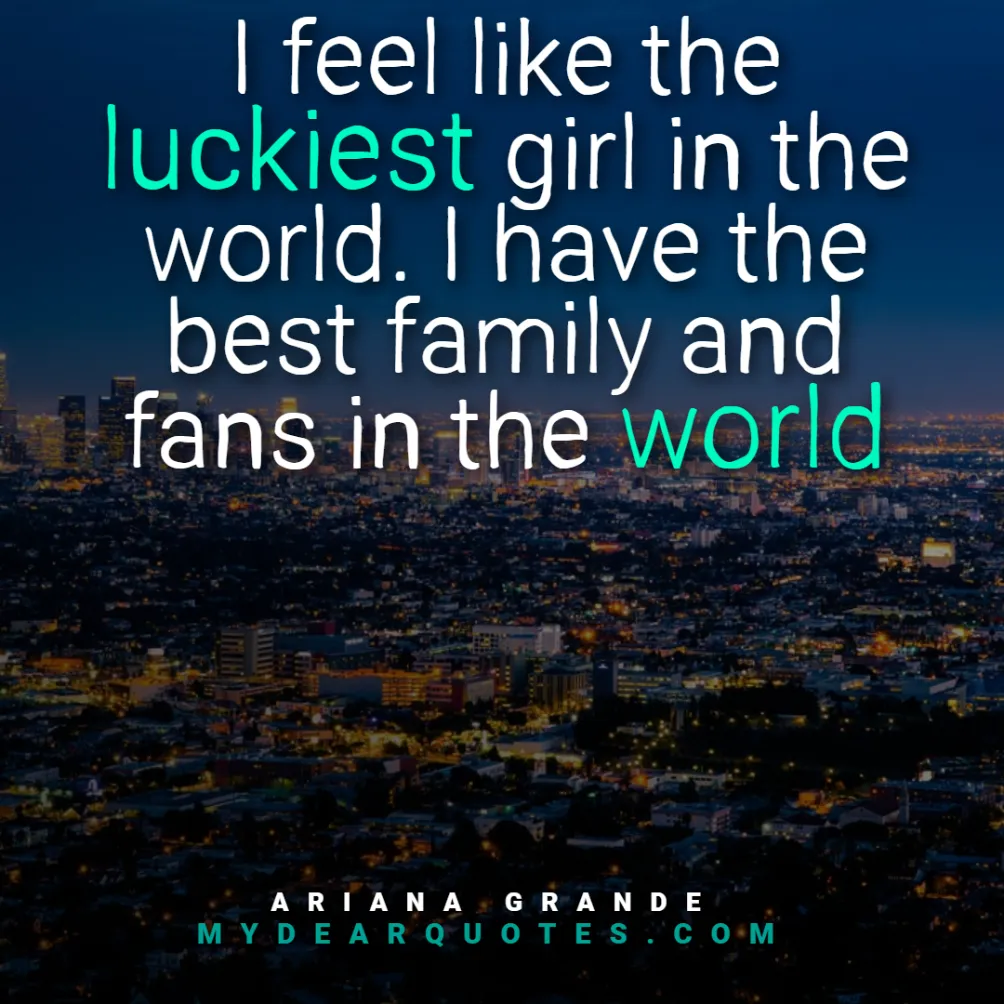 I feel like the luckiest girl in the world. I have the best family and fans in the world
---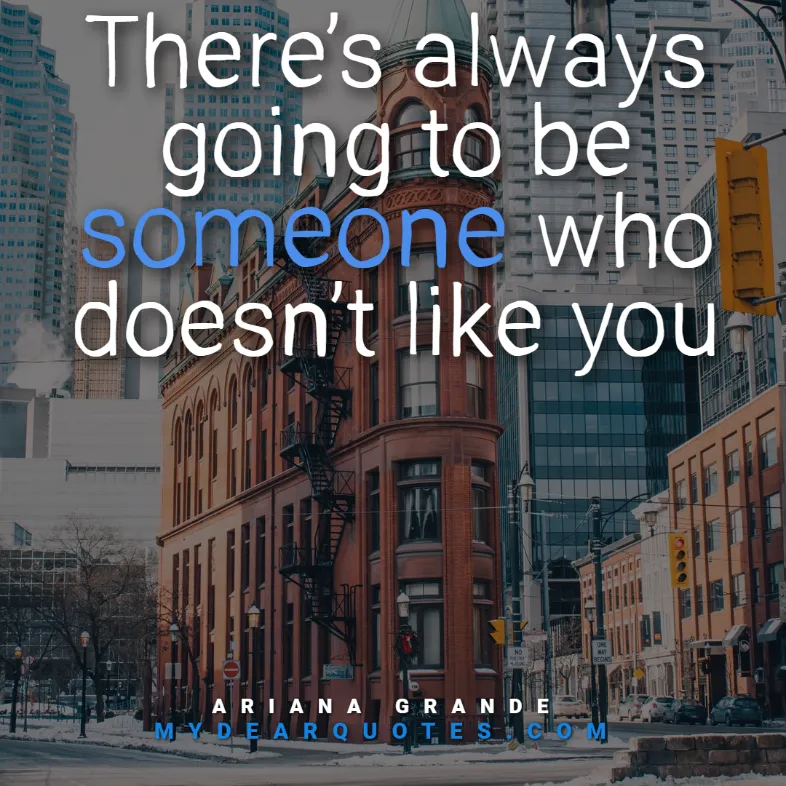 There's always going to be someone who doesn't like you
---
Know that you are just as perfect as anyone else, exactly as you are
---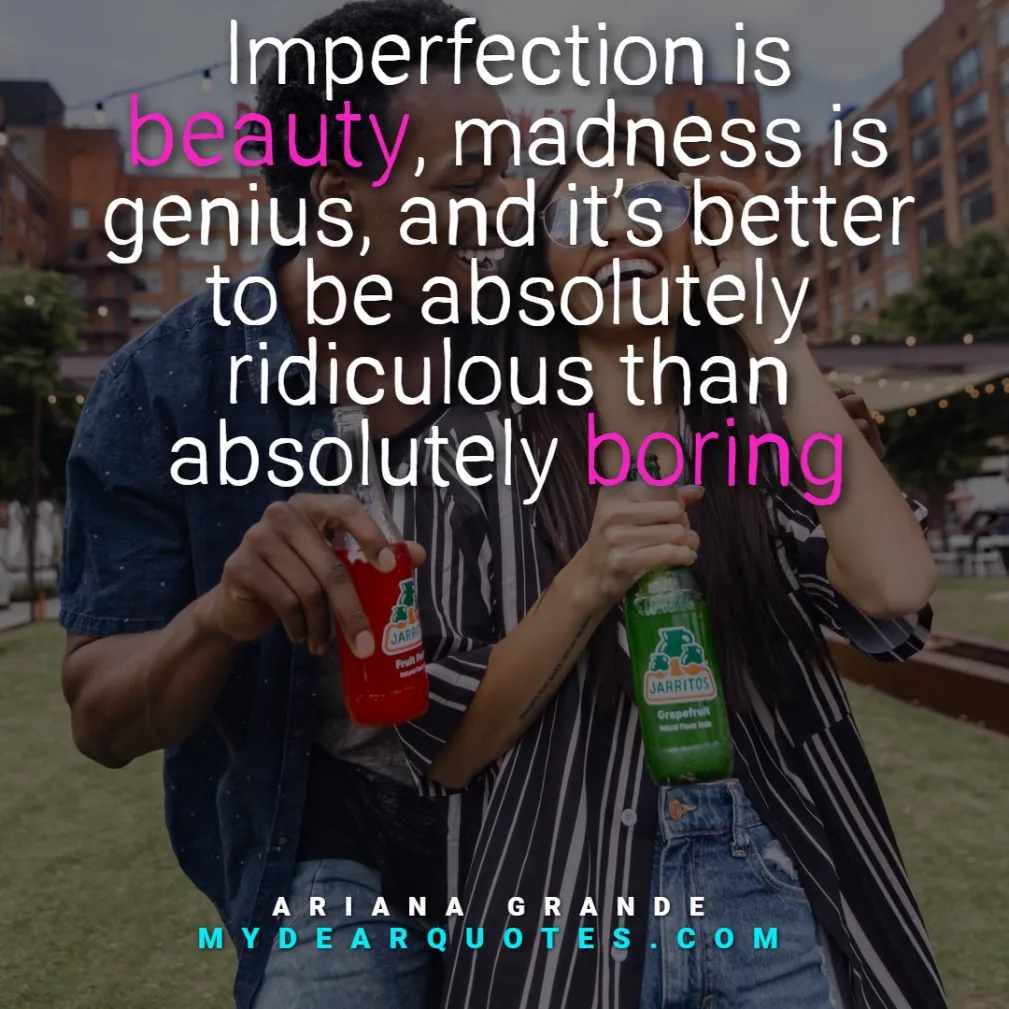 Imperfection is beauty, madness is genius, and it's better to be absolutely ridiculous than absolutely boring
---
Awesome Ariana Captions
---
We're all human and we all have great amounts of pressure on us. When someone's hurting, be there. We could all use a little compassion
---
Only be with somebody if they make you feel like the best version of yourself. You can't sacrifice yourself for anybody, you know
---
Learn from your mistakes. Take responsibility and forgive yourself
---
I don't really believe in any fashion rules. I think fashion is a form of self-expression, wear whatever you want
---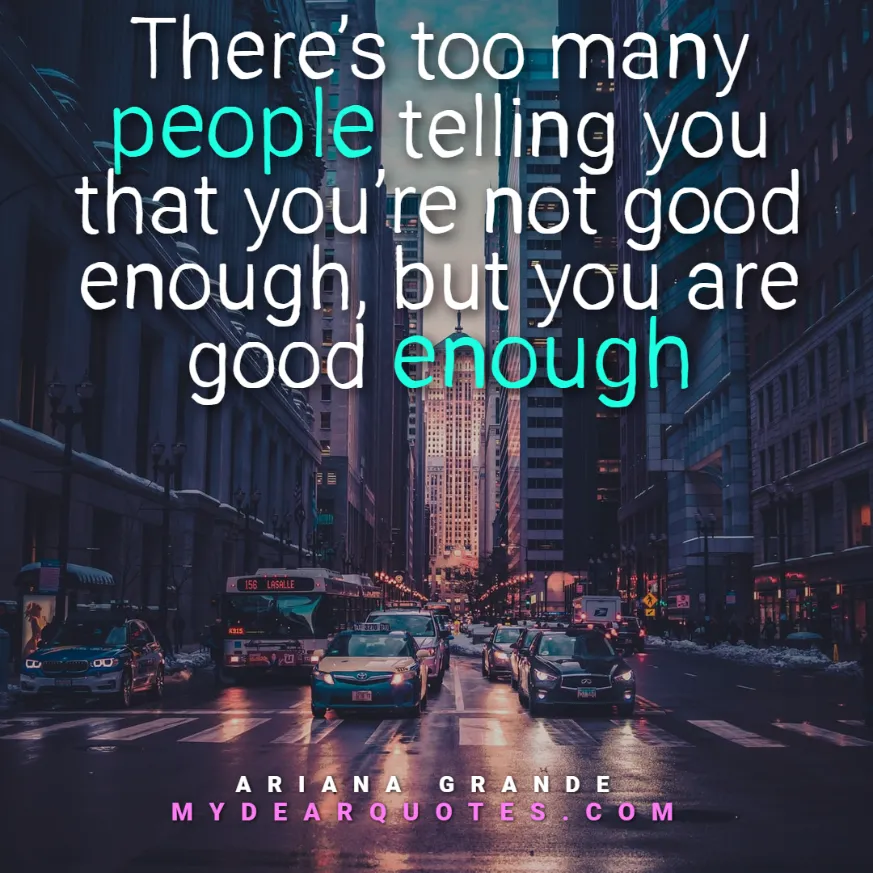 There's too many people telling you that you're not good enough, but you are good enough
---
I think it's so important for girls to love themselves and to treat their bodies respectfully
---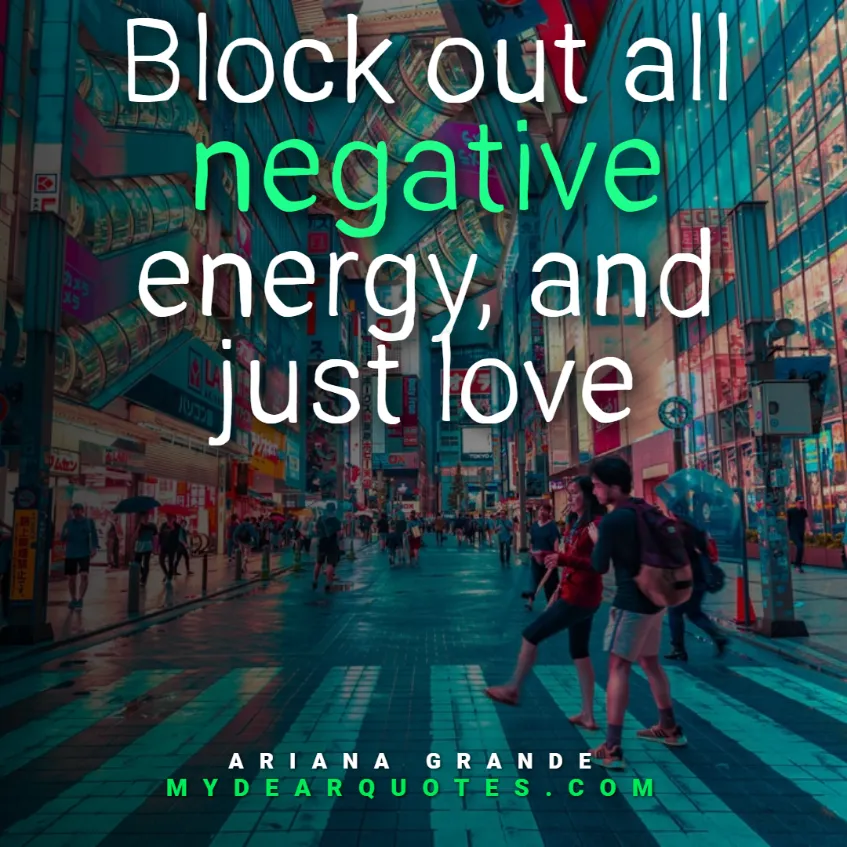 Block out all negative energy, and just love
---
Ariana Grande Sayings
---
Don't ever doubt yourselves or waste a second of your life. It's too short, and you're too special
---
You don't have to have much to show how much you care
---
Don't take everything so seriously. And just be happier
---
If we give a little love, maybe we can change the world
---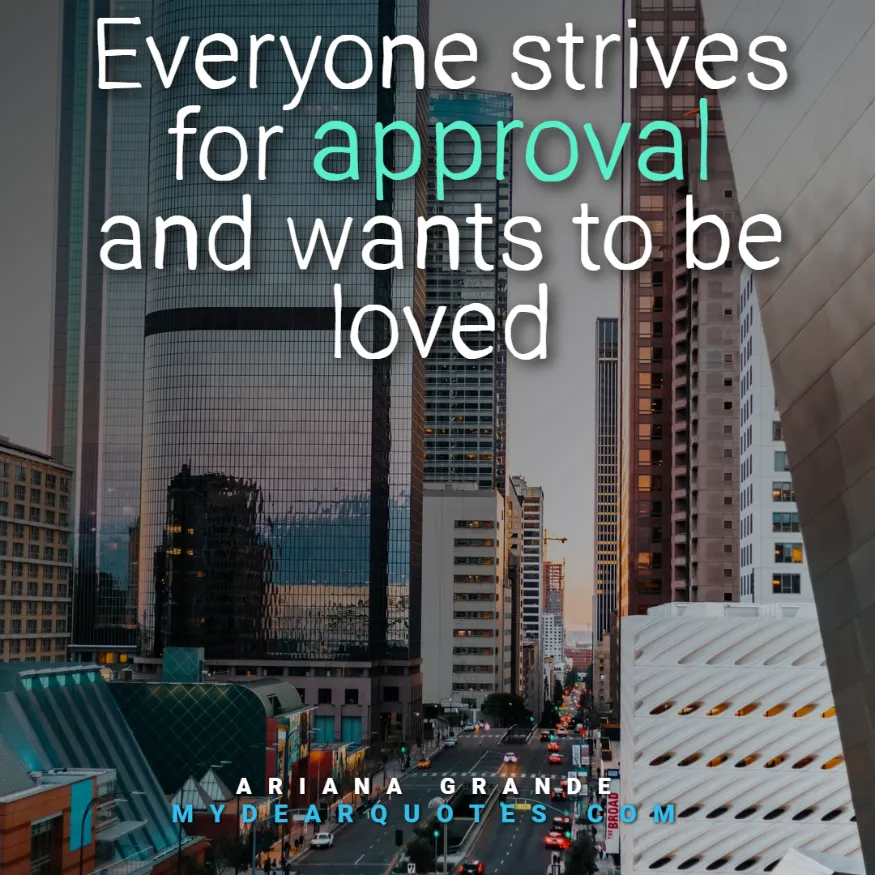 Everyone strives for approval and wants to be loved
---
Some people will find any reason to hate. Don't waste ur time. Lighten up! It takes so much less energy to smile than to hate. Enjoy life
---
It's a new day. Count your blessings, think twice before you complain, give more than you ask for, do what makes you happy and enjoy life
---
Beautiful Sayings For Motivation
---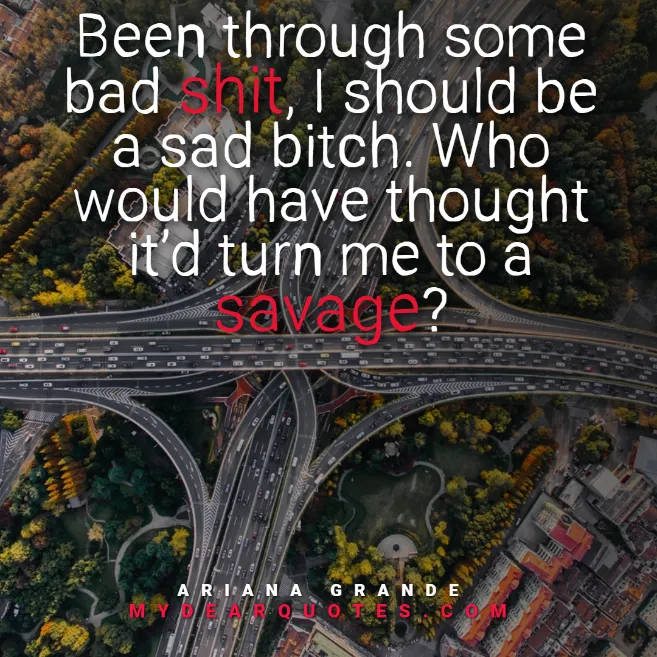 Been through some bad shit, I should be a sad bitch. Who would have thought it'd turn me to a savage?
---
There's always tomorrow and it always gets better
---
I know you got a bad reputation, doesn't matter, cause you give me the temptation
---
Meditation is a great way to keep my body well-centered while juggling shooting schedules and recording sessions
---
If anything, we should feel sorry for the people who want us to feel bad about ourselves, because they are the ones struggling for approval
---
It takes so much less energy to smile than to hate
---
The thrill of not knowing what's going to happen, trained me to be prepared for anything
---
Be thankful for everything. Destroy your ego. Free hugs. Sing your hearts out in the street
---
If You Liked Our Ariana Grande Quotes With Images, Share Them On Social Media. Thank You.
---
---