20+ Winnie The Pooh Love Quotes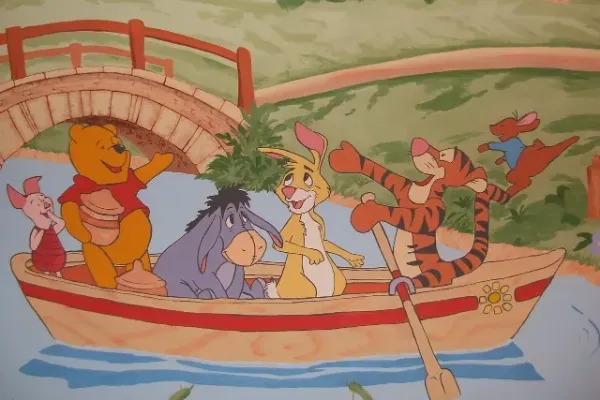 Winnie The Pooh Quotes About Love Will Melt Your Heart. That's A Guarantee. The Silly Old Bear Has Delighted All Generations Even 100 Years Since A.A.Milne Created Him. All Quotes Comes With Beautiful Images That You Can Use For Pinterest Share.
*If you are using our images on your website, make sure to put a link back to us. THX.
Winnie the Pooh has delighted children and young children since the first book of stories was published in 1926. The cute bear and his fun curious friends are present today at Disney World theme parks where you can meet them in person, ride through the original printer book or buy Pooh's cute products. Other quotes from books from our site include Quotes From Rich Dad Poor Dad and Art Of War Quotes.
Winnie The Pooh Quotes About Love
A hug is always the right size
---
Sometimes the smallest things take up the most room in your heart
---
Some people care too much. I think it's called love
---
If there ever comes a day when we can't be together, keep me in your heart, I'll stay there forever
---
I think we dream so we don't have to be apart for so long. If we're in each other's dreams, we can be together all the time
---
Cute Quotes From Winnie The Pooh
---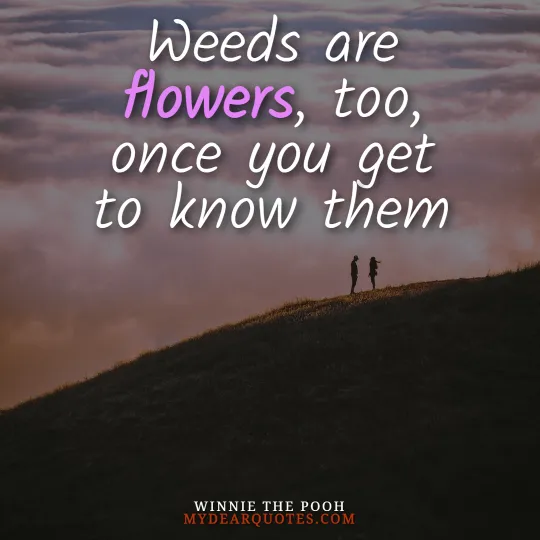 Weeds are flowers, too, once you get to know them
---
Love is taking a few steps backward, maybe even more…to give way to the happiness of the person you love
---
How lucky I am to have something that makes saying goodbye so hard
---
A day spent with you is my favorite day. So today is my new favorite day
---
If you live to be a hundred, I want to live to be a hundred minus one day so I never have to live without you
---
Winnie The Pooh Missing Sayings
---
I used to believe in forever; but forever's too good to be true
---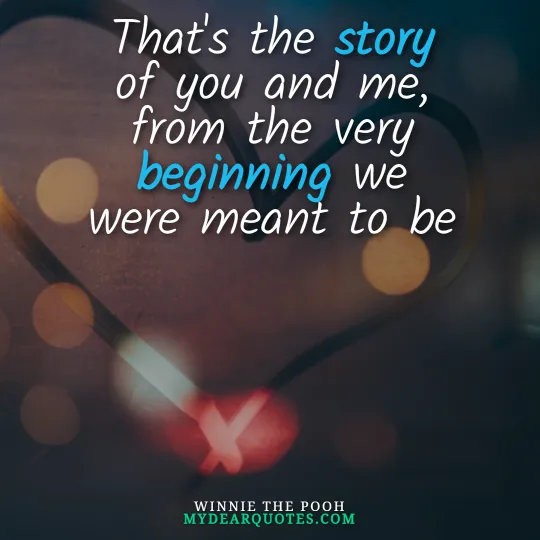 That's the story of you and me, from the very beginning we were meant to be
---
The most important thing is, even when we're apart, I'll always be with you
---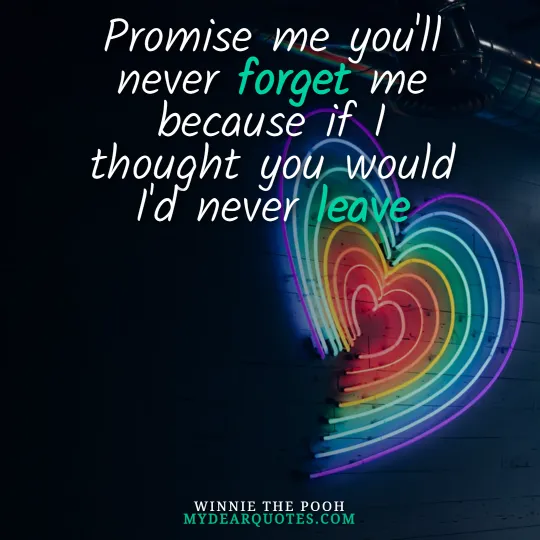 Promise me you'll never forget me because if I thought you would I'd never leave
---
Forever isn't long at all, Christopher, when I'm with you
---
More Disney Sayings
---
I was walking along looking for somebody, and then suddenly I wasn't anymore
---
You're braver than you believe, stronger than you seem, and smarter than you think
---
I wonder how many wishes a star can give
---
What should happen if you forget about me? Silly old bear, I won't ever forget about you
---
I always get to where I'm going by walking away from where I have been
---
The main characters from "Winnie the Pooh" and their characteristics
Christopher Robin, a smart and kind boy who loves his friends and plays various games with them. Christopher Robin has a very rich imagination and loves fairy tales.
Winnie the Pooh, the honey-loving bear, composes songs. never discouraged, but often gets into funny situations.
The Pig, small and funny, sometimes cowardly, but willing to sacrifice for the sake of his friends.
Rabbit, very intelligent and literate, often dissatisfied with other troublemaking characters
An owl, which is considered the smartest in the forest, but can not actually read
A Donkey that has always been sad, perhaps because it's eating thorns
Kanga, little Ru's mother, is very caring and sensible
Little Roo, the little rascal who wants to play with everything
Tiger, has some kind of Attention Deficit/Hyperactivity Disorder, but very kind overall
We end our Winnie The Pooh Love Quotes on a high. Spread the word on social media.
---
---