30+ Powerful Women Quotes And Sayings
We have special Powerful Women Quotes that will inspire you and enlighten you. There is wisdom in this world and these girls rock this world. This post is one of the most read and shared on our positive quotes site.
Feel free to share these quotes on Social Media.
*If you are using our images on your website, make sure to put a link back to us. THX.
Strong And Powerful Women Quotes
---
A woman is like a tea bag, you never know how strong she is until you put her in hot water | Mae West
---
The Question isnt who is going to let me, its who is going to stop me | Ayn Rand
---
There is a special place in hell for women who do not help other women | Madeleine Albright
---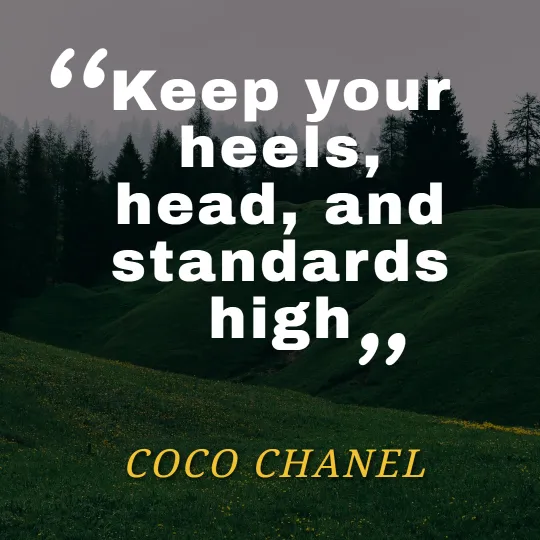 Keep your heels, head, and standards high | Coco Chanel
---
People tend to forget their duties but remember their rights | Indira Gandhi
---
When we do the best we can, we never know what miracle is wrought in our life, or in the life of another | Helen Keller
---
Any woman who understands the problems of running a home will be nearer to understanding the problems of running a country | Margaret Thatcher
---
Life is not measured by the number of breaths we take, but by the moments that take our breath away | Maya Angelou
---
If you don't like being a doormat then get off the floor | Al Anon
---
I know God will not give me anything I can't handle. I just wish that He didn't trust me so much | Mother Teresa
---
Strong woman of god quotes
---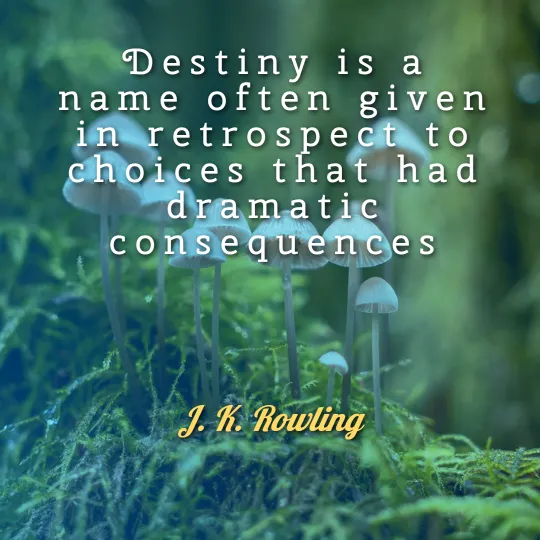 Destiny is a name often given in retrospect to choices that had dramatic consequences | J. K. Rowling
---
A woman is the full circle. Within her is the power to create, nurture and transform | Diane Mariechild
---
We must believe that we are gifted for something, and that this thing, at whatever cost, must be attained | Marie Curie
---
Love is anterior to Life, Posterior to Death, Initial of Creation, and The Exponent of Earth | Emily Dickinson
---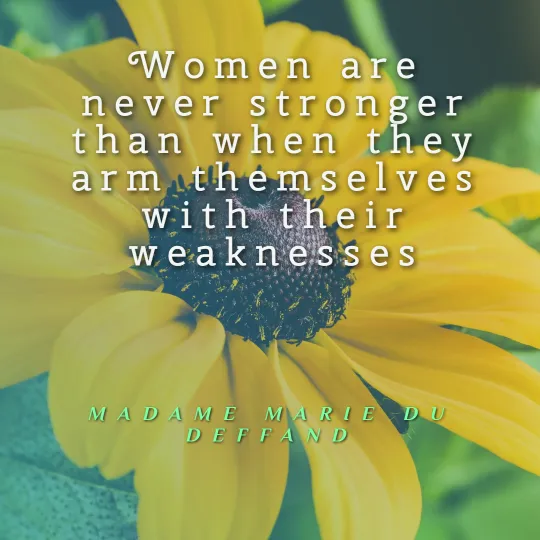 Women are never stronger than when they arm themselves with their weaknesses | Madame Marie du Deffand
---
Without an open-minded mind, you can never be a great success | Martha Stewart
---
I may be kindly, I am ordinarily gentle, but in my line of business I am obliged to will terribly what I will at all | Catherine the Great
---
I'm tough, I'm ambitious, and I know exactly what I want. If that makes me a bitch, okay | Madonna
---
I've learned that making a living is not the same thing as making a life | Maya Angelou
---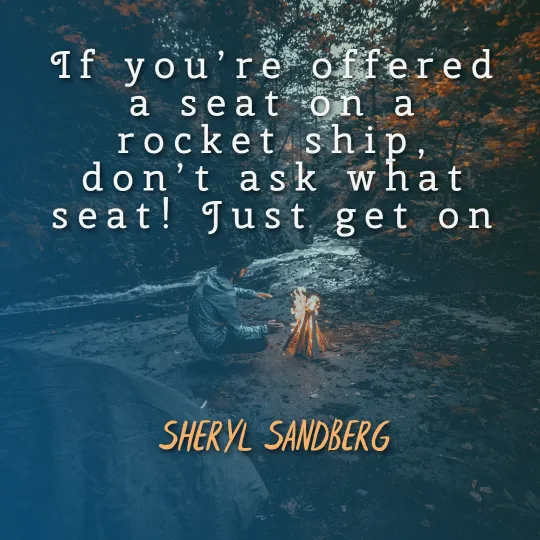 If you're offered a seat on a rocket ship, don't ask what seat! Just get on | Sheryl Sandberg
---
Words of encouragement for a strong woman
---
Females are the most beautiful, gorgeous creatures in the whole world. And I think that we are gorgeous no matter what size we are | Alicia Keys
---
I have chosen to no longer be apologetic for my femaleness and my femininity. And I want to be respected in all of my femaleness because I deserve to be | Chimamanda Ngozi Adichie
---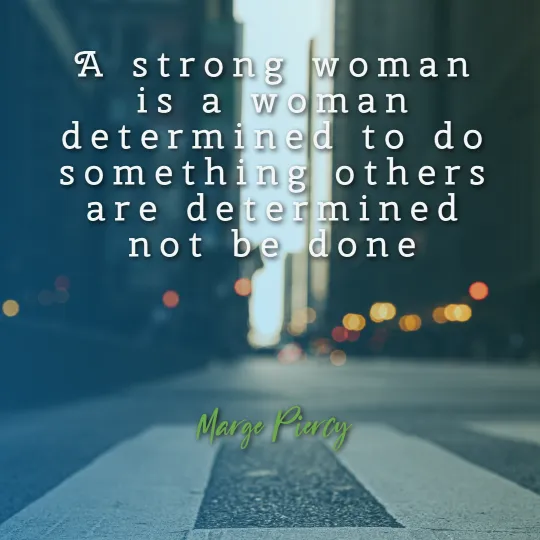 A strong woman is a woman determined to do something others are determined not be done | Marge Piercy
---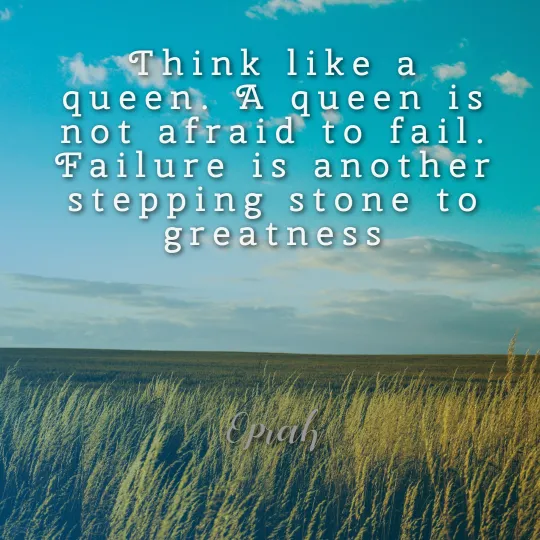 Think like a queen. A queen is not afraid to fail. Failure is another stepping stone to greatness | Oprah
---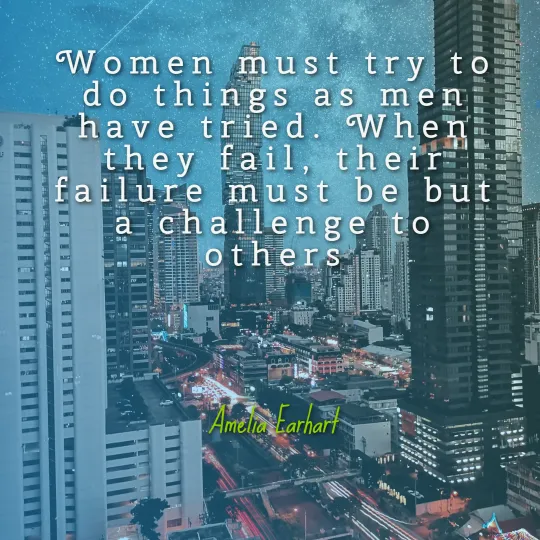 Women must try to do things as men have tried. When they fail, their failure must be but a challenge to others | Amelia Earhart
---
When the whole world is silent, even one voice becomes powerful | Helen Keller
---
If you don't risk anything, you risk even more | Erica Jong
---
I have stood on a mountain of no's for one yes | B. Smith
---
Don't take too much credit for your children — or too much blame | Debora Spar
---
I firmly believe you never should spend your time being the former anything | Condoleezza Rice
---
---
---